Blockchain reviving smart QR codes for enterprises: ScanTrust and LTO Network
ScanTrust and LTO Network join forces towards laying a new foundation for smart QR-code usage in decentralized business processes, facilitating organizations with decentralized solutions for product authentication, supply chain traceability, and consumer engagement.
The next step in QR code usage: ScanTrust's innovation
The QR (Quick Response) code, originally developed by a Japanese company called Denso Wave, has been around for over 25 years. For a time, its use was actually in decline due in part to the fact that are easily copied, and lack a good solution for creating unique product identities.
Uniqueness is an absolute requirement for granular information in decentralized supply chains, which is why ScanTrust developed the secure QR code: all the benefits and ease of use of standard QR codes combined with the robust anti-counterfeit feature of secure graphics based on the simple but exceptionally useful principle that printing is a process that cannot be performed without some degradation in information. With this, enterprises and their customers can have confidence in the authenticity of a product.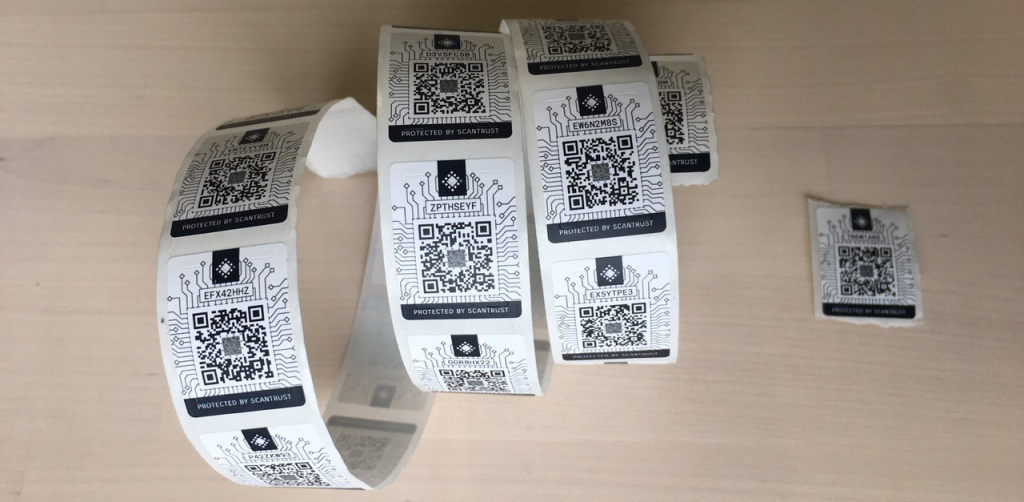 Connecting QR codes with the blockchain: security via timestamping
Because secure QR codes contribute a new, robust layer of trust, they integrate well with another technology that focuses on this same principle – blockchains. By integrating Dutch blockchain platform LTO Network, ScanTrust has managed to bring a blockchain-agnostic approach, meaning working with any reliable blockchain solution, to provide options to enterprise clients that want the utmost security and absolute trust and are interested in blockchain to get it.
The LTO Network public blockchain is optimized for anchoring transactions, making it light and effective. Using the Bitcoin-NG protocol, the network pre-approves transactions instantly before the hashes are stored on LTO Network. With the future of blockchain development in mind, QR codes can be integrated into decentralized workflows (called Live Contracts) that save money, increase efficiency, and contribute to moving businesses forward.
Nathan Anderson, CEO of ScanTrust:
"Blockchain is a technology that can clearly augment our connect packaging solutions and has tremendous potential as a tool to add value as supply chains around the world become more digital. When we researched blockchain platforms, LTO Network stood out in terms of speed, set-up, and capabilities. We are able to include the blockchain transaction identifier directly into our scanning logs which are circulated upon scanning, without the need to wait minutes for a confirmation. Next to that, the Live Contract features that LTO Network offers can be very interesting for our enterprise customers in the long-run."

Nathan Anderson, CEO of ScanTrust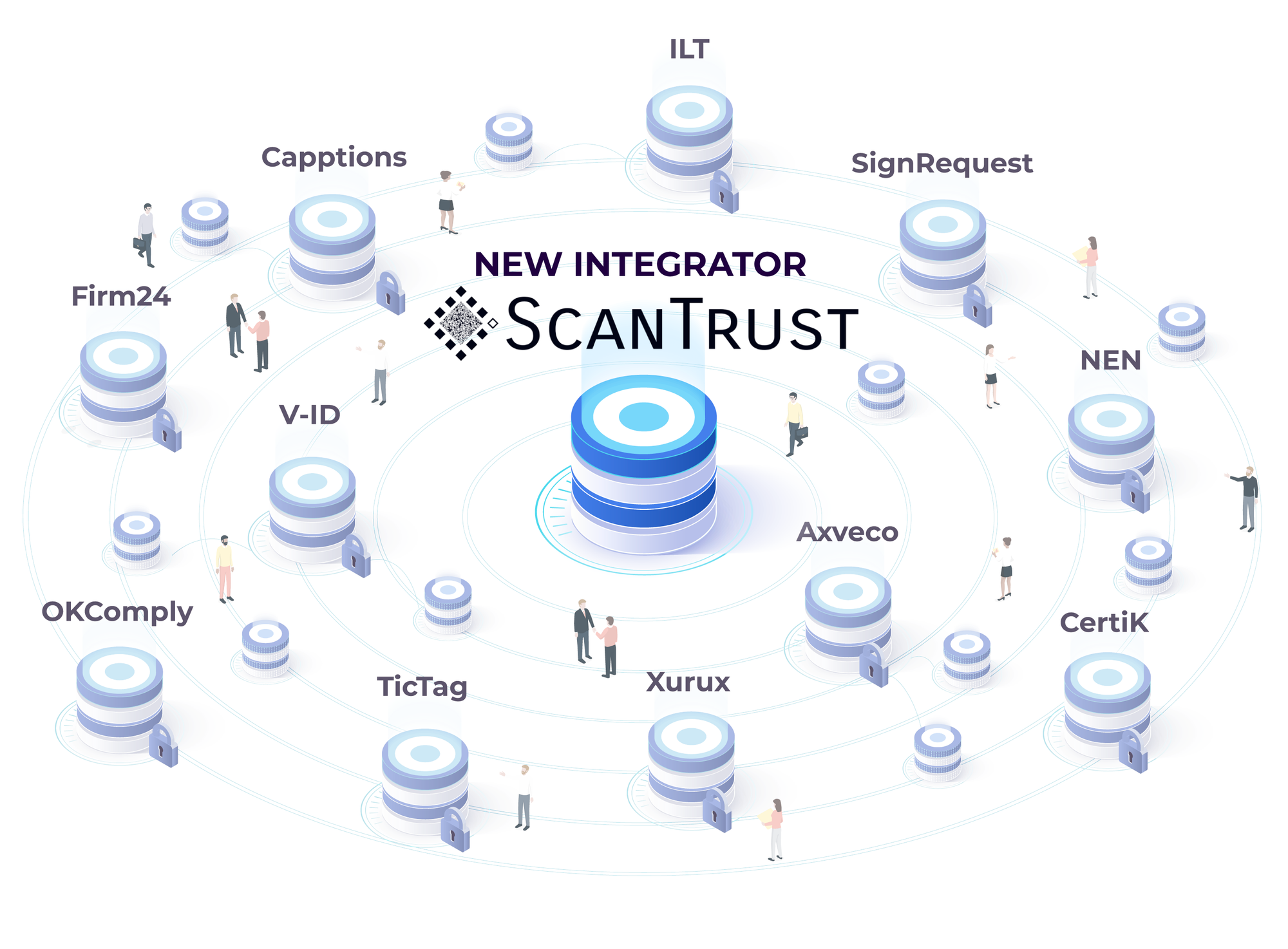 Enterprise adoption of blockchain technology is the main focus for LTO Network. while partnering with ScanTrust is a demonstration of furthering this goal with an integrator approach. Instead of focusing on end-client projects as so many blockchain projects do, LTO Network engages dozens of clients at once through trusted and proven independent software partners like ScanTrust, SignRequest, and Capptions, all vendors that are now part of the LTO Network ecosystem, and more.
"The LTO Network team is excited that for these reasons ScanTrust chose our platform. We get daily inquiries from potential clients who wish to upgrade their tracking and/or customer experience using blockchain and QR codes. Now we can forward these inquiries with confidence to our new, globally operating partner to significantly upgrade trust in their operations. Whether it's for the 'simple' anchoring of objects that require a QR code and timestamp, or the extensive route in which an object needs to be securely and verifiably tracked through a decentralized workflow. ScanTrust' backend is very impressive and will make for a great addition to our list of integrator clients."

Rick Schmitz, CEO of LTO Network
LTO Network and ScanTrust: expanding product integrations
ScanTrust and LTO Network are not strangers to each other, they had already joined forces in the past for validating art authenticity together with Pim Volkers and V-ID. The companies have also collaborated during the Dutch-German innovation reception in Berlin.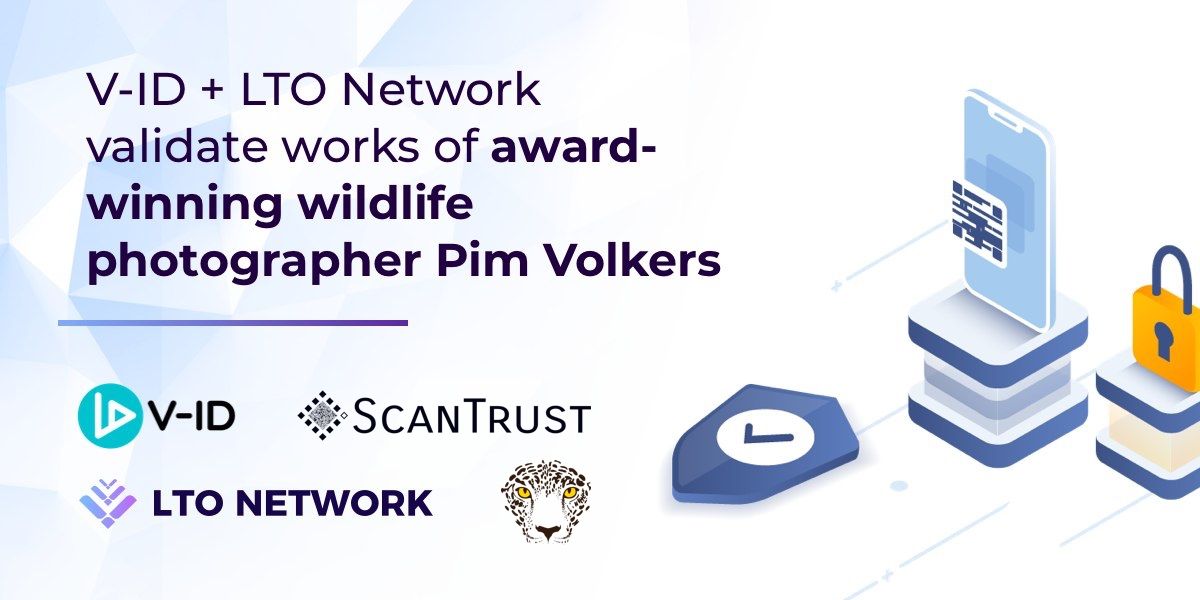 The next major project is for NeN, the Dutch standardization body for ISO certifications. Every certificate that is granted in the Netherlands by certification issuers (CI's) goes through the central system of the NeN. After review by the NeN, the certificates will be anchored on the LTO Network blockchain.
By adding ScanTrust secure Smart QR codes, physical items such as paper certificates and workspace badges will become instantly more dynamic and secure, eliminating the need for certification end dates on physical certificates. NeN's software distributor Betty Blocks will be responsible for the blockchain integrations from NeN's end, as well as the independent checking pages for the anchored certificates.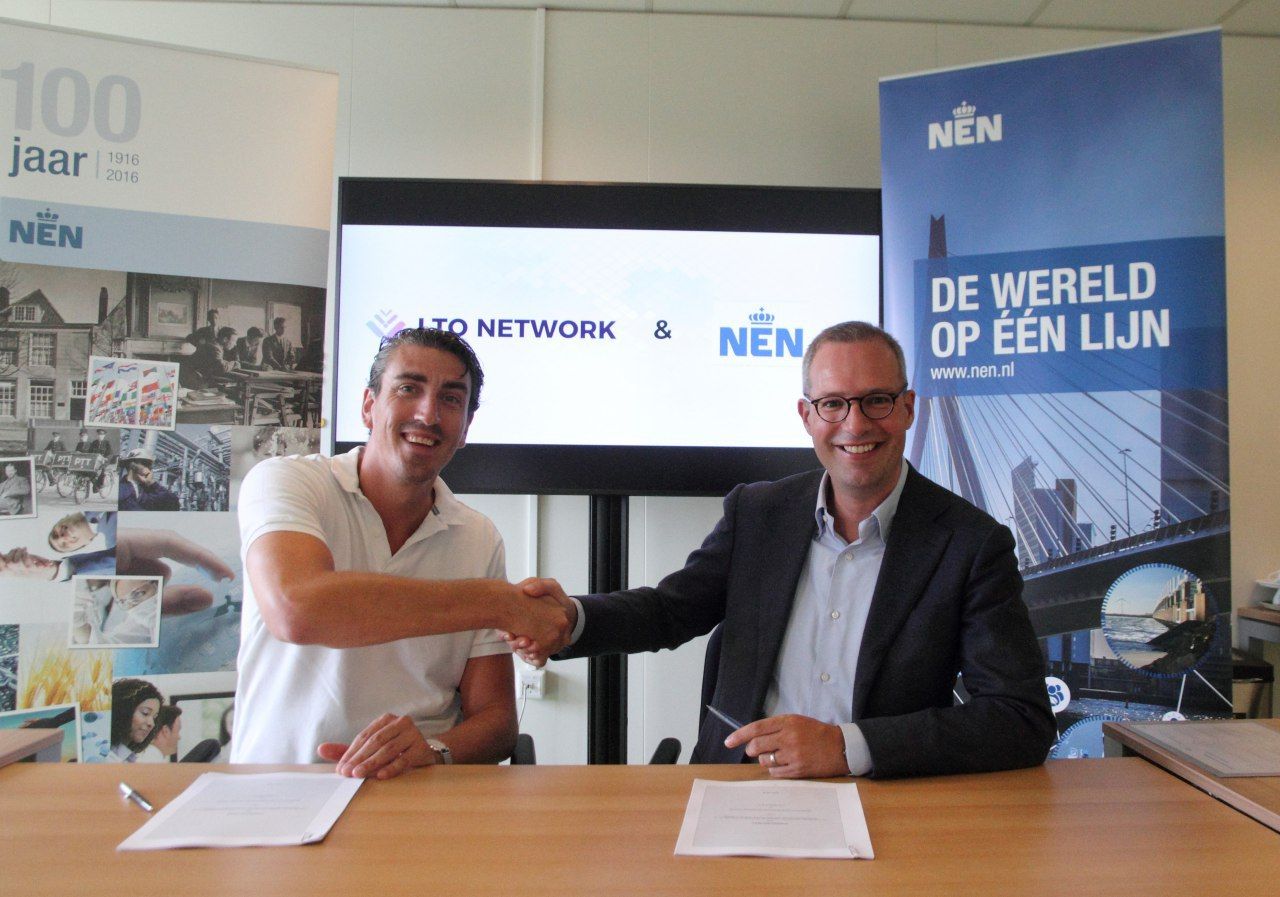 With this project, NeN, ScanTrust, and LTO Network create a completely new foundation for the certification space, in which Live Contracts eventually allow for trustless distributing of data over stakeholders in certification processes worldwide, in a secure and efficient way.
---
We are looking forward to many more exciting integrations, and upgrading existing processes by connecting real-world assets with the blockchain.
Website | Telegram | Twitter | Reddit | LinkedIn | Documentation