LTO Network brings your pet's identity to the metaverse with Woofi.
Award winning Dutch Blockchain, LTO Network has today announced their latest product called "Woofi". Woofi is a take on their decentralised identity tech called Proofi.
Woofi allows you to bring your pet's identity into the metaverse. Using a custom made AI ecosystem known as AIGBR (Artificial Intelligence Good Boy Recognition), Woofi extrapolates your dogs genetic facial features as a unique thumbprint.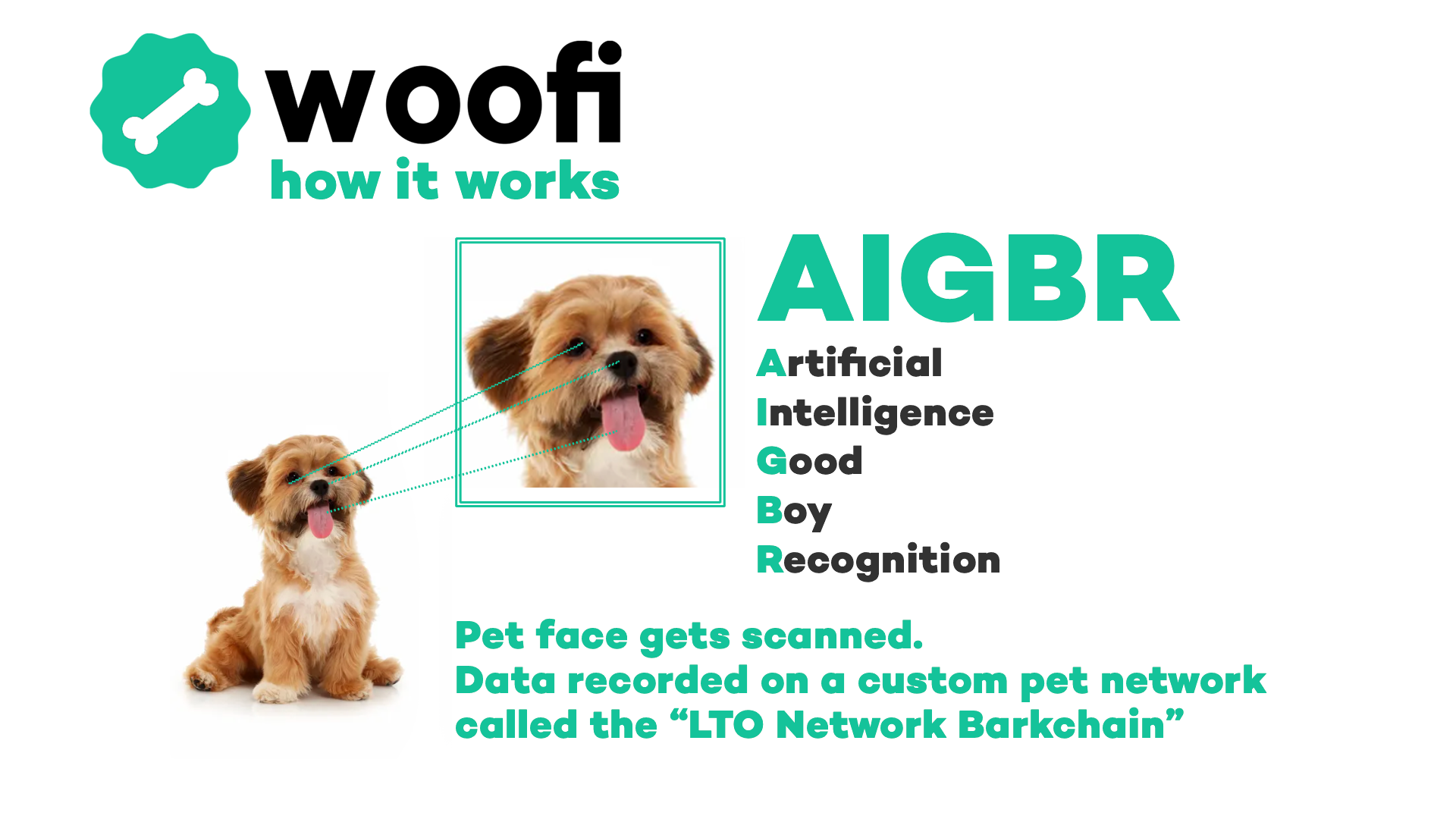 Once implemented the app will issue an NFT2.0 (also known as Ownables) asset and a verifiable credential which can be used to identify your pet anywhere in Web3.0 apps and metaverses.
The team believes that this technology will help good boys be a man's best friend in virtual reality and beyond.
"My dog cannot wait to join me in the blockchain" said the team's Chief Architect, Arnold Daniels.
We also spoke with his dog Kobe who said "woof woof .. woof.. woof woof!"
About LTO Network
LTO Network is Europe's most advanced blockchain - fully decentralized and highly efficient. It is already being used worldwide by businesses, governments, institutions like the UN, the Dutch government, and more.
The network offers several technologies to provide solutions for decentralized data security, digital identities, privacy, and the ownership of digital assets and digital collectibles.
Stay up to date with LTO Network - Twitter | Telegram | Reddit | YouTube Facebook | Instagram | LinkedIn | Github |.