Game of Nodes: The king is dead, long live the king!
Just like in the real Game of Nodes, at the decision of our "made up" TV studio, the storyline will be cut short. This will make way for a cool new community initiative that's more inclusive and open to all, which we'll share more about after our exciting product launch on June 20th at our Amsterdam Office.
The Night King has fallen at the hands of LowSea of the Netherlands. The house of Crypto_Eli5 and Top7ICO have united. Several other houses could not withstand the cold winter and have also fallen. Who will remain victorious, are there still sleeping giant waiting for the last minute to join the battle?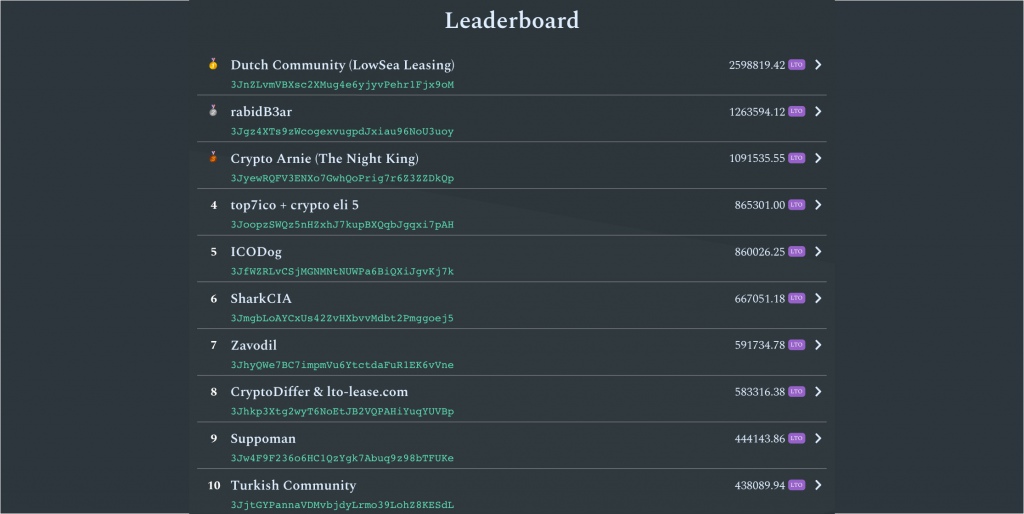 Unlike the real Game of Thrones, we don't want the ending of this season to be a disappointment, so we're gearing up for an explosive ending. The final snapshot will take place at midnight UTC on 19th June where the final prizes will be decided, with the winners being announced at our event on the 20th. May rewards have already been distributed to the top-10 houses!
We will continue maintaining the 100,000 LTO leases until 20th June as well. Our ultimate goal here was to increase decentralization, and the addition of 25 new nodes as part of the incentive has gone a long way to achieve this. In case some of those nodes go offline, it was a great community effort bringing more exposure and validators to the network!
So as a TL;DR, here is what's happening:
Game of Nodes will end sooner, but the prizes will remain, except the second intermediary batch. The batch of May has been distributed.
On June 20 at our HQ AfterParty we will congratulate the winners, the merch is scheduled for after the slight design update. Final prizes will remain the same.
We have been up to a number of cool activities, check them here and join the community. Among the recent ones is our Binance Chain integration – don't confuse with migration.
June 20 is the day of a new roadmap announcement. And there is something else to say about the other part of the prizes, merch. Since we are expanding our focus and the direction, it's only appropriate to tailor the design to the new narrative as well. Thus, we will wait for the new sketches to come around mid-June and will proceed with the merch after that. Excited for the changes to come!