LTO Network Business Band 2020. Sneak peek & inspiration post!
In 2019, a couple of months after the launch of the LTO Network mainnet, we started our Business Band initiative. It's a Telegram chat for business-oriented community members, who want to help out with the adoption of the network by introducing business relations to LTO Network, sharing news-worthy stories with the community or discuss blockchain-for-business in general.
Since a couple of months, the interest in LTO Network has been rising. We expanded our marketing and advertising, upgraded our website and company videos - overall getting a great boost in terms of eyes on the project after LTO Networks' recent Binance listing. This is not only good for liquidity, but also for more exposure among enterprises, governments, and integrators.
We're ready for the next adoption phase, together with our business band friends. We're fully dedicated to making 2020 into the year of LTO Network, but we can't do it without your help! To welcome new community members and get them as excited about LTO Network's Business band community as we are, we'd like to give a quick overview of LTO Networks capacities, the current projects, a sneak peek into future projects on the roll and links to the proper documentation to send out.
Current Projects
These last couple of months the LTO Network team put a lot of effort into creating resonating, extensive use case descriptions on our website with the last update. You can view all use cases that dive into the solutions here:
In the coming months, LTO Network will release a number of technical improvements on our public chain, which include associations - linking addresses through association transactions, linked data - allowing secure data exchange over separate private blockchains, and rotating keys - facilitating the verification of the latest version of a document without having access to the centralized system.
More about all these upcoming features to be released later in 2020.
Projects on the roll in 2020
To get you inspired even more, we decided to give you a sneak peek into the solutions that will be developed in 2020, are already in testing mode or are even production ready. We won't be dropping client/integrator names yet in this post, that's for individual posts at a later moment!
We provide this information is simply to give you a clue of what is possible to build on LTO Network - not to create any rumours. Some of these products can take longer, some might change or be replaced.
The traceability of luxury goods using cutting-edge engraving technologies;
IP-security platform, based new EU-directives;
A land registry solution for a developing country, starting with anchoring, that will be extended with Live Contracts;
Expanding our LegalThings real estate contract collaboration tool with LTO Network upgrades;
Space-waste management collaboration;
A rotating keys solution for digital building site blueprints, allowing for independent verification of having the latest version via LTO networks public blockchain;
First aid solutions, combining physical wristbands equipped with NFC-chips, for instantly and secure access to medical data for vulnerable subjects;
A chain of trust for secure email providers through associations, that allows for the revocation of sending emails to compromised/buggy secure email clients;
Facilitating much easier KYC for banks and other KYC-responsible parties through the use of linked data.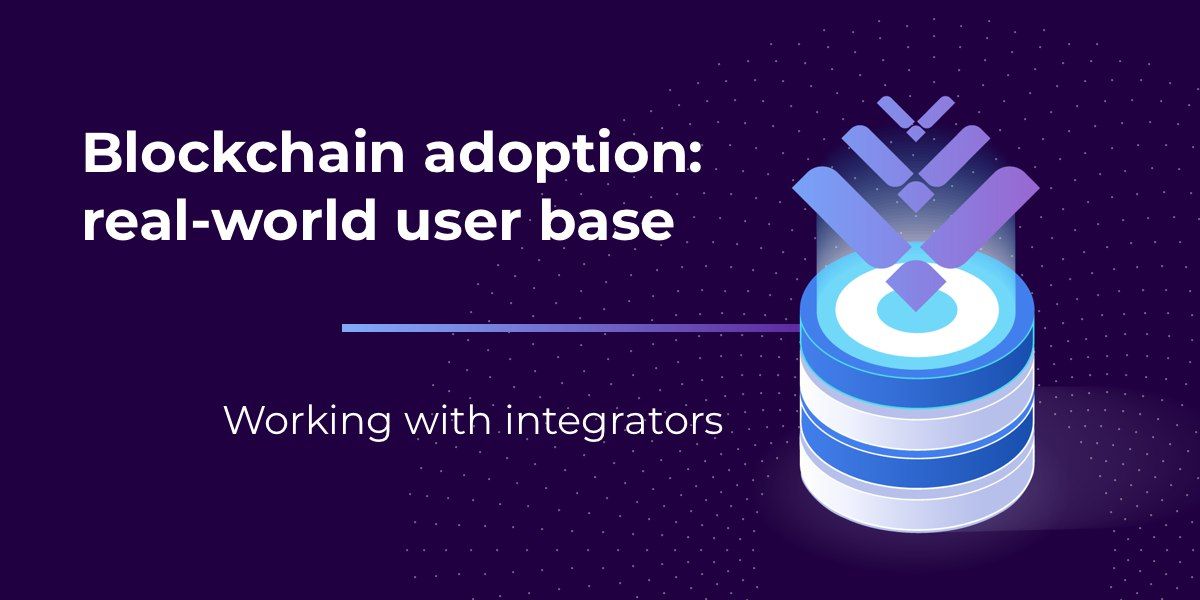 That's it for now, but there's much more in the works, as usual. We hope you get inspired by these new verticals and use cases to excite your existing business relations with or build new relations based on this information.
"I'm enthusiastic, how can I help?"
Quite simple, in any way you want when it comes to driving adoption. Through the tip bot in the LTO Network channels we're always ready to reward community- and adoption building. You can point business relations to:
By the way, if you post on Linkedin and you have a nice network of businesses, our TipBot will reward you. Just let us know what you are up to ;)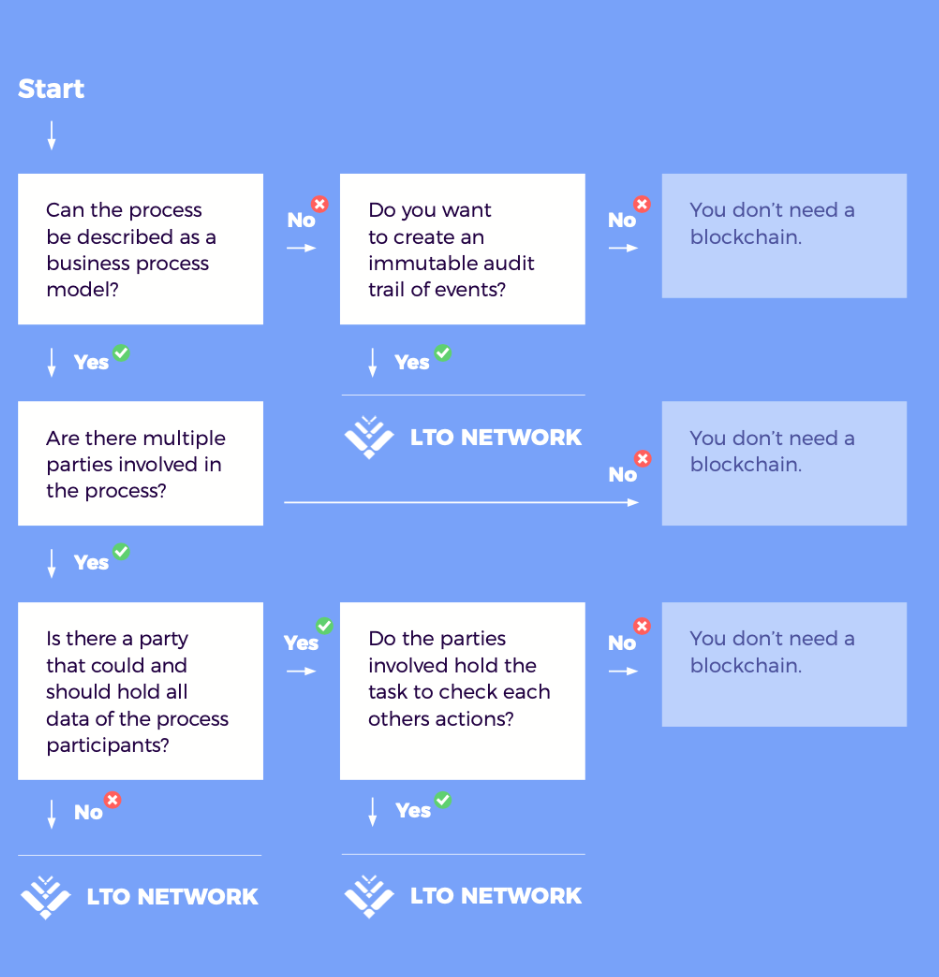 If you're ever unsure - as a business band member - if a business case is suitable for LTO Network, you can refer to the diagram!
So, the only thing left is to join the LTO Network business band.
We're looking forward to seeing you all there! We are looking forward to many more exciting integrations, and upgrading existing processes by connecting real-world assets with the blockchain. If you're an integrator or software vendor, get in touch with us through the links below:
Website | Telegram | Twitter | Reddit | LinkedIn | Documentation