LTO Network - Quarter 2 Recap, 2023.
TABLE OF CONTENTS
1. Introduction.
2. Quarter 2 2023 Operations.
3. Ownables Software Development Kit.
4. Ownables Explained, Blog.
5. Ownables – Introducing Consumables and Dynamic content for NFTs.
6. Mainnet Staking ATH.
7. Technical Milestones.
8. Development Team Update.
9. NFC Summit.
10. MEWS Awards.
11. Dutch Blockchain Days Event.
12. Blockchain Land Registry Podcast.
13. Closing Words.
1. Introduction.
Join us for a comprehensive overview of all the happenings at LTO Network over the past three months as we welcome you to our Q2 recap.
Once again, it has been a thrilling period for LTO Network, marked by notable advancements and accomplishments across multiple fronts resulting in new technology and achieving new usage and network milestones.
Without further ado, let's delve into the details!
2. Quarter 2 2023 Operations.
In the second quarter of 2023, clients engaged in a total of 4,537,994 operations on the LTO Network blockchain. Each operation is data or records that are secured on our blockchain network.
Each of these records represent usage of our network by real businesses and projects.
3. Ownables Software Development Kit.
The Ownables SDK has been launched!
Developers now have the opportunity to embark on their Ownables journey, as they can begin crafting and exploring their very own Ownables. This groundbreaking SDK equips developers with a wallet, comprehensive templates, detailed documentation, and an informative video guide, ensuring that the initial stages of experimenting with Ownables are effortless and user-friendly.
At this stage, Ownables is in its alpha phase, and thus the SDK's functionality is limited to our testnet. However, we are pleased to share that, as part of our 2023 Roadmap, we are actively working towards the mainnet release scheduled for later this year.
Start creating Ownables now, develop tools, and be at the forefront of revolutionizing what digital assets can be!
More: bit.ly/42ij27U
4. Ownables Explained Blog.
Experience the future of digital assets with our groundbreaking Ownables technology! Our latest blog post provides a comprehensive overview of Ownables, shedding light on what they are and how they operate. Dive into the details and discover the immense potential and innovative features that make Ownables a game-changer in the realm of digital assets.
Link to blog: bit.ly/43AUZ5O
5. Ownables – Introducing Consumables and Dynamic Content for NFTs.
We introduced a new concept for digital collectibles that will drive growth of our network usage and project. Consumable content is one of the hottest features of Ownables and  we made a video to present this technology to the world.
6. Mainnet Staking ATH.
We have witnessed an unprecedented record for LTO Network, as over 150,000,000 $LTO tokens have been staked on our mainnet, setting a new all-time high. This remarkable achievement highlights the growing confidence and participation within our ecosystem as users actively engage with the network and contribute to its success. We appreciate our vibrant community, which has played a crucial role in reaching this significant milestone.
7. Technical Milestones.
Development Update & Progress
Ownables SDK – Complete.
Ownables Public Alpha – Complete.
Ownables Bridge – In progress.
Ownables Wallet Integration – In progress.
Universal Wallet – In progress.
Proofi Legal Review – Complete.
8. Development Team Update.
Our eagerly awaited Ownables Software Development Kit is now live, marking an exciting milestone for developers who have already begun testing its capabilities.
Furthermore, we have revealed the groundbreaking concept of Consumables and Dynamic Content, empowering content creators and NFT artists with unprecedented possibilities and allowing them to push the boundaries of creativity in digital assets.
Land Registration Software
Our updated land registry software is now in the advanced stages.
We rebuilt the entire code to be more robust and allow for broader usage, and we are happy to report that this process has gone exceedingly well.
Additionally, we have taken the original concept of the land registration software even further, and we are now close to completing its integration with our Decentralized Identity (DID) platform.
And there is more: We have worked closely with one African country for the past twelve months to implement the land registration software for its first real-world usage. This operation is nearing completion, and we are now shaping the rollout plan. Our partner will continue to work with us to find additional users for this technology.
The alpha testing group has been exploring the Universal Wallet over the last quarter and they have provided valuable feedback. The wallet will undergo another round of alpha testing before we expand the testing group to involve a larger number of participants.
On the development side, coin functions have been added, and the dev team is currently focusing on integrating the Ownables technology into the wallet.
JavaScript / TypeScript client library
The LTO Network JavaScript client library has received numerous enhancements, significantly expanding its functionality.
Latest Version: docs.ltonetwork.com/libraries/javascript
Notable features:
New library for signing HTTP requests:
9. NFC Summit
From June 7 to 8, we attended NFC Lisbon in the iconic Pavilhão Carlos Lopes, and we can confirm that Web3 is alive and vibrant! We spent two days networking, promoting Ownables, and gathering insights about the market's needs. Based on the feedback received and because Ownables were once again met with great interest, we tweaked and reprioritized the itinerary leading up to the launch of Ownables on mainnet.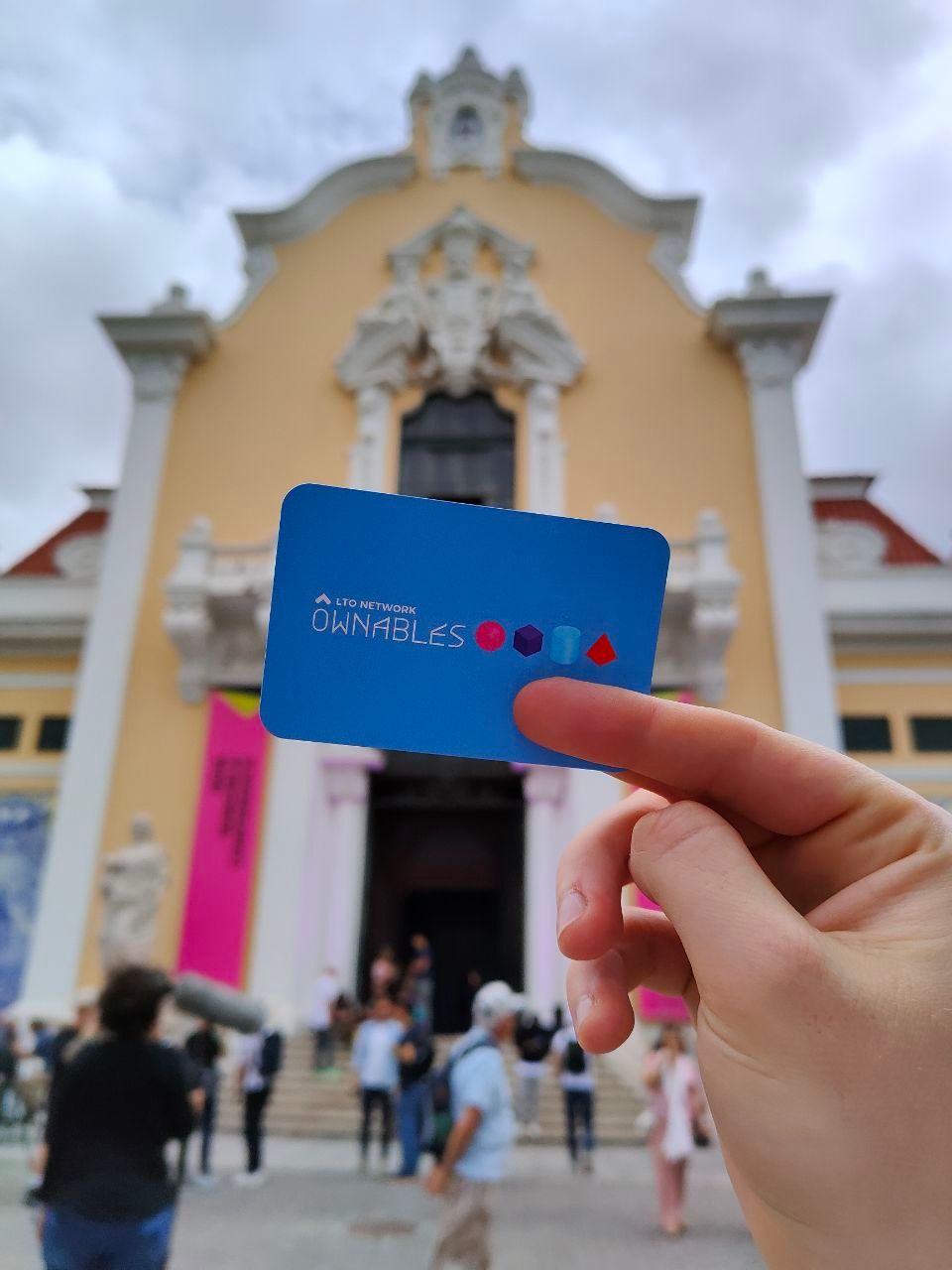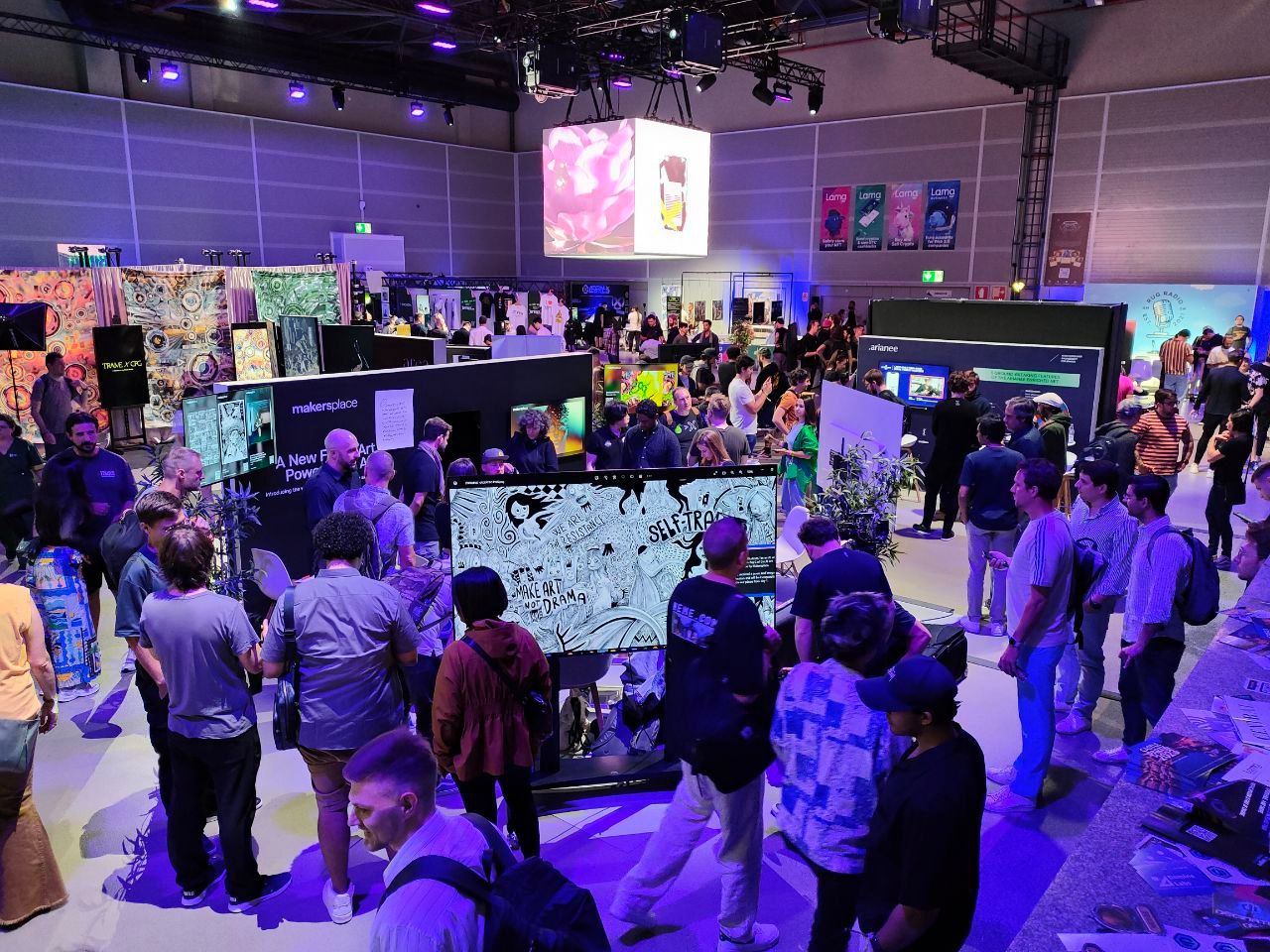 10. MEWS Awards
Our CEO, Rick Schmitz, attended the MEWS Awards held in Monaco, where he had the opportunity to network and share ideas with some of the most notable figures in the blockchain industry.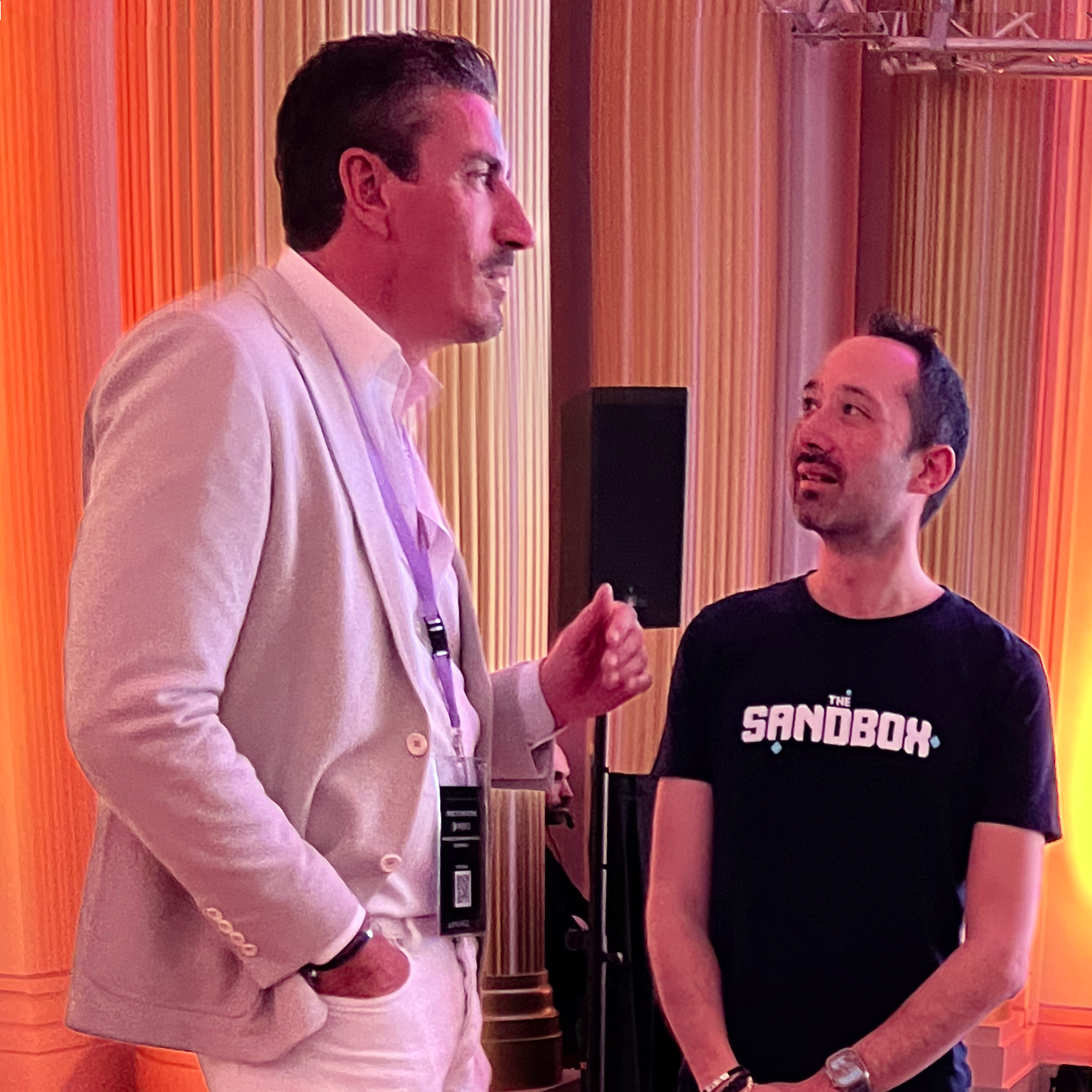 11. Dutch Blockchain Days Event
The LTO Network team recently also attended the Dutch Blockchain Days event, where we actively networked with various projects.
An incredible day for us. This event provided an ideal platform for collaboration and knowledge sharing within the blockchain industry.  We made valuable connections and explored potential partnerships for the growth and development of the LTO Network ecosystem.
Held in our home ground of the Netherlands, the sessions focused on matters like tokenization and decentralized identity approaches. Due to our regulation and privacy-friendly blockchain, these are ideal topics to hook onto with LTO Network's structures. From car NFTs to checking out which verifiable credentials wallets are out there, it was a productive day that presented many opportunities for us.
Attending events like the Dutch Blockchain Days is another way that we are utilizing to bring excellent projects on the LTO blockchain into existence, and follow-ups have already commenced.
12. Blockchain Land Registry Podcast
The ChainLeak podcast about our Blockchain Land Registry highlighted the groundbreaking potential of blockchain technology in revolutionizing land ownership, making it even more evident that LTO Network stands as a front-runner in this domain.
If you haven't yet, we highly recommend listening to the episode, as host Joshuwa Roomsburg and our CEO, Rick Schmitz, delved into the transformative capabilities of decentralized land registries, breaking down the technology and giving real-world examples of how LTO Networks solution can and will be used.
We extend our gratitude to Joshuwa Roomsburg for being an exceptional host of this insightful podcast.
13. Closing Words
The second quarter of 2023 saw LTO Network take its first steps of opening up to the world as a blockchain that provides value to 3rd party projects. This is a huge paradigm shift in how we operate and it has only been possible by the combined efforts of our team's unwavering dedication and the support of our community who have been instrumental in driving our growth and success and keeping our vision in focus.
Our aim for the next two quarters is to keep delivering on our vision and start taking concrete steps towards the adoption of our new technologies.
OWNABLES Discord:  Join Here
About LTO Network.
LTO Network is Europe's most advanced blockchain - fully decentralized and highly efficient. It is already being used worldwide by businesses, governments, institutions like the UN, the Dutch government, and more.
The network offers several technologies to provide solutions for decentralized data security, digital identities, privacy, and the ownership of digital assets and digital collectibles.
Stay up to date with LTO Network - Twitter | Telegram | Reddit | YouTube | Facebook | Instagram | LinkedIn | Github |.