Proofi Beta Launch! Your online signature for email
After months of hard work, we're extremely excited to release the Proofi beta – starting with the online signature for email! Proofi is a tool to sign and verify all your online communication, starting with your Gmail emails. Using KYC tooling, SSL extended validation and (manual) company verification checks, safe communication is becoming easier than it has ever been.
To use Proofi, you will need Google Chrome and Gmail. We're working on supporting other email clients and platforms in the future.
As with all beta's, the product works, yet has some non-showstopping features in development. If you, as a beta tester, come across any of these 'issues', you can be sure that they're already on our list to be fixed with the official release in Q1 of 2020. If you come across another bug, or you want to propose a feature, use the feedback tool in your Proofi portal.
Beta: your online signature for Email
The following features will be released with the v1.0 release in Q1 2020: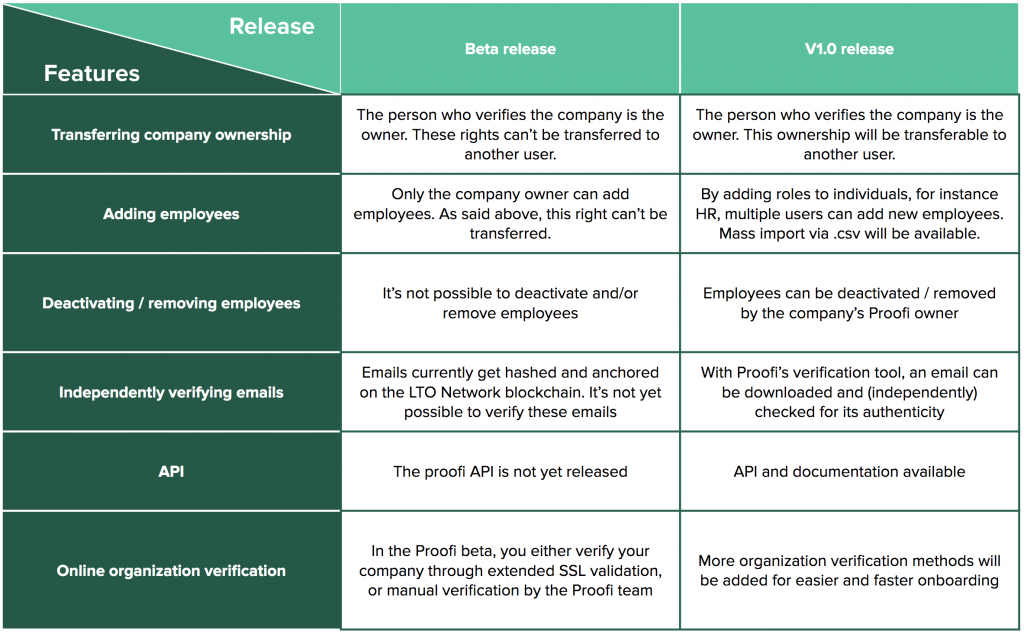 "We are excited to have our community follow the evolution of Proofi. Let's make the Internet more secure for everybody!"Martijn Broersma, COO of Proofi
While we are starting with Gmail, Proofi is much more than just an email fraud-prevention tool. There are many more features we will be unraveling in Q1, alongside releasing educational content for everyone to read. But let's not rush into things and go step-by-step.