LTO Network releases Proofi Public Beta - Tech Demo
Introduction
Proofi is LTO Network's identity solution which solves KYC problems for DeFi.
Powered by ChainLink, Proofi was announced earlier this year and the first stage of the public unveiling of the technology and its development is finally here.  
The Public Beta
This beta is designed to demonstrate how Proofi can be used in a project. The user will go through a Proofi KYC procedure to determine if they are eligible to participate in the mint of an NFT project.
Proofi streamlines the interaction with DeFi applications for users and issuers; it reduces complex KYC permissions and processes to a simple YES or NO. The public beta demonstrates this based on an imaginary NFT project.
Depending on their credentials and geographic location (verified through the KYC process), users can obtain a specific variation of an NFT.
In this beta, only users verified in a country in the northern hemisphere can mint on Proofi North. The opposite is true for Proofi South. Proofi Global can be minted by anyone, regardless of in which country their account has been verified.
The NFT project does not receive any details about an individual; it only gets to know if the user is allowed to mint a specific NFT by receiving a YES or NO answer.
Access the public Proofi beta here: https://app.proofi.com/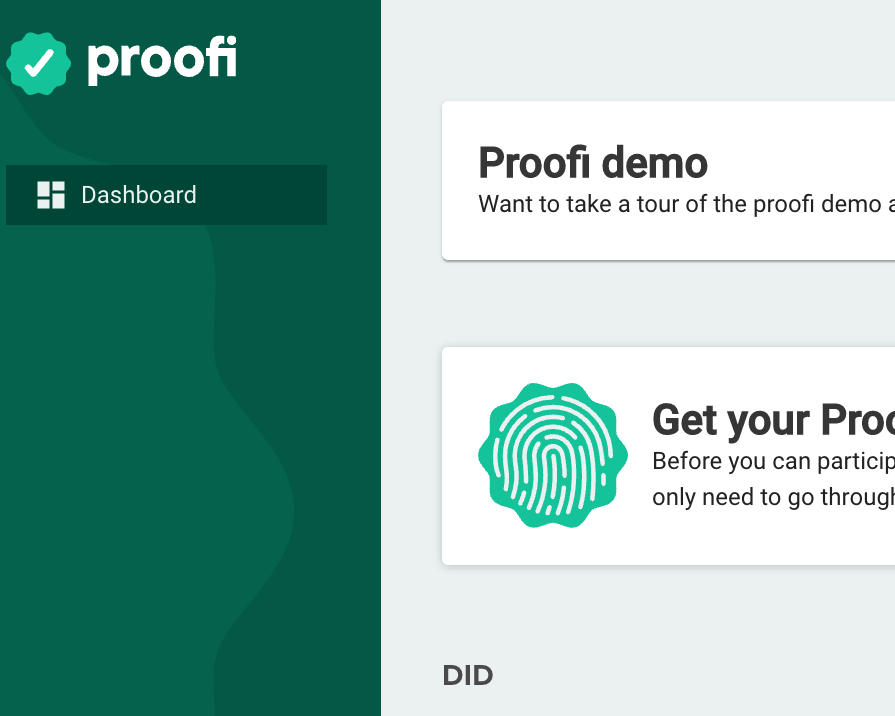 Proofi and beyond
Being such a new technology, this demo is intended for users and developers to get a feel for some of the basic ideas around Proofi. From here we will be making our own public NFT project to better develop Proofi around real-world projects as we work our way towards delivering Proofi 1.0 which will be ready for businesses, projects and exchanges to integrate.  
About Proofi by LTO Network
Proofi by LTO Network is a new service built by the team that is behind award winning Dutch blockchain LTO Network and fellow Dutch legal team, Firm 24.
Using LTO Network's experience with world leading enterprises such as United Nations, IBM and Dutch Government along with their proven capabilities in complex regulatory and privacy-aware blockchain applications, it aims to become an industry leading cross-chain solution to solve KYC problems and allow DeFi projects to operate in an increasingly regulatory heavy world.
Learn more about Proofi by LTO Network by visiting proofi.com.
About LTO Network
LTO Network is Europe's most advanced blockchain project. It is fully decentralized and highly efficient. Currently it is used worldwide by businesses, governments and institutions like the UN, Dutch government and more.

The network has several technologies that can be used to provide solutions for decentralized data security, digital identities, privacy and the ownership of digital assets and digital collectibles.
Stay up to date with LTO Network - Twitter | Telegram | Reddit | YouTube Facebook | Instagram | LinkedIn | Github |.