Recap of ICE London and ECA Summer Symposium.
This recap was made possible with the help of Maarten Boender from Sphereon, he dropped by our community and gave us a direct update.
LTO Network joined Sphereon at the ICE London and ECA Summer Symposium on the 13th of July, 2022, to discuss the future of Casinos with the LTO Network blockchain and decentralized identities.
This event was an invitation-only meeting at Les Ambassadeurs Casino which took place on the 13th of July, 2022. It was convened by European Casino Association and International Casino Exhibition (London), the event gathered land-based leaders from across Europe to collectively pave the way for the industry's success and return to the post-pandemic growth.
With its organic and free-flowing 'Open Space' format, successfully tried and tested over the years during Clarion's Ampersand assemblies, the meeting hosted open conversations that welcomed the views of all participants.
This was a huge opportunity for us  to input into the vision for the future of the industry in a series of brainstorming discussions on various topics.
The Symposium was a meeting with gaming and casino CEOs and Boards to discuss the future of the space. It was a very good meeting.
Digital Transformation and going cashless was high on the agenda list, this will allow player's KYC and AML journey to become much smoother because, eventually, there will be a closed system where casinos with money in, winnings, money out, work together in a highly interoperable and transparent way.
The gaming and casino industry wants to work closer with identity and token wallets, but regulators are generally risk-averse.
In 2025, every European will be offered a free digital wallet they can use for both official and commercial purposes. The regulators know this too. It's the future and it's inevitable.
So this is essentially the driving force that will make the push happen towards the kind of solutions we have. The gambling industry cannot simply sit and wait. They will need solutions that work before 2025. It will significantly improve their business, because it will enable players to easily switch between various land based and online casinos and across countries.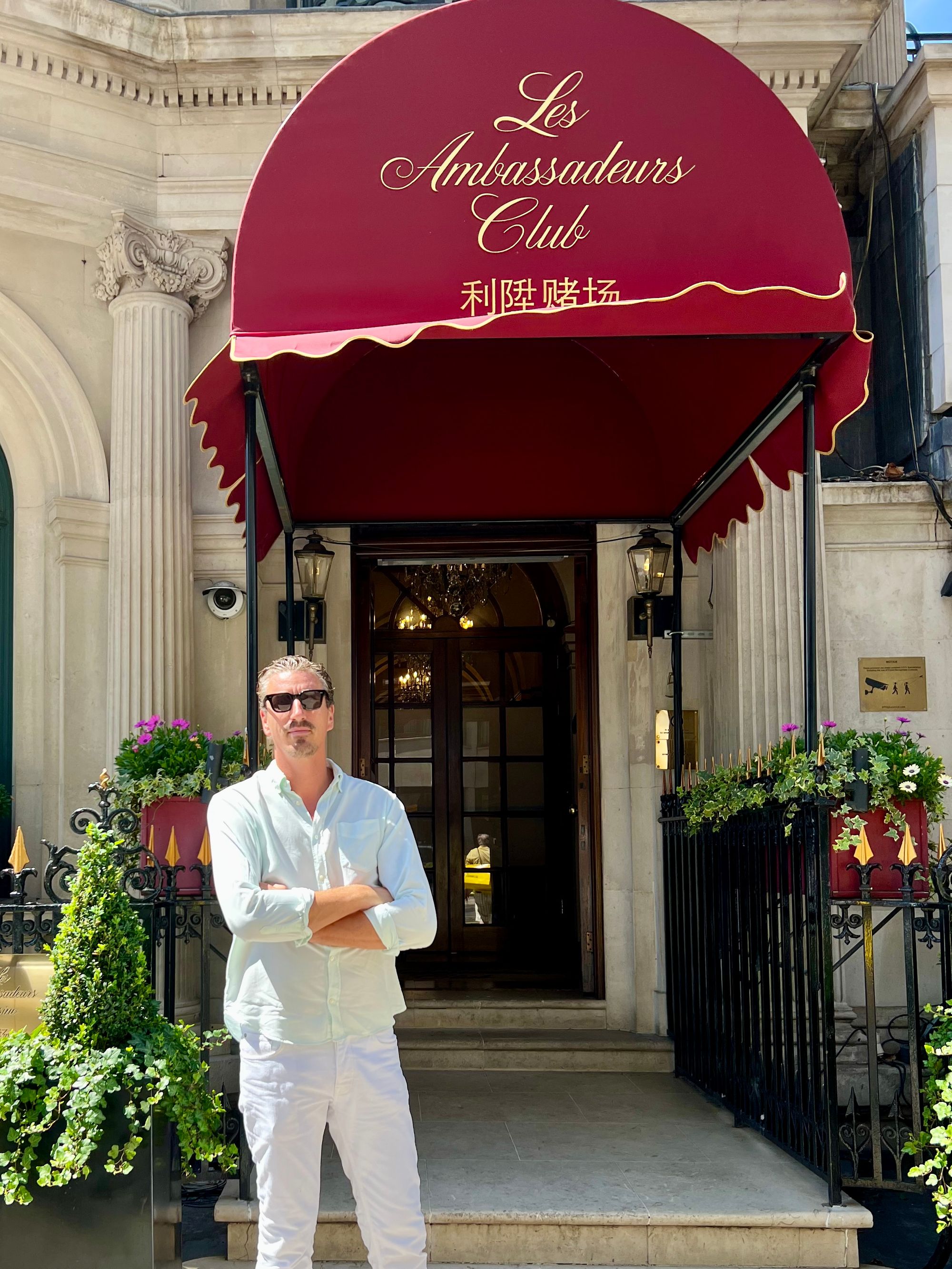 The stick is that solutions must be implemented in the next 12 months to do testing and start the process. Otherwise, they will miss the boat. The UK may take a bit longer than the EU because of Brexit and the new digital wallet regulations are EU focused.
So parties are starting to move towards acceptance, it just takes time. In the next one to two years there will be a product, lots of testing and trials, and real production for sure.
Eventually, there will be a closed system where winnings, identities and casinos work together in a highly interoperable way.
Sphereon is working closely with LTO to make sure that they will be part of it all.

About LTO Network
LTO Network is Europe's most advanced blockchain project. It is fully decentralised and highly efficient. Currently it is used worldwide by businesses, governments and institutions like the UN, Dutch government and more.
The network has several technologies that can be used to provide solutions for decentralized data security, digital identities, privacy and the ownership of digital assets and digital collectibles.
About Les Ambassadeurs Casino
Les Ambassadeurs Club is a member only gambling Club housed in one of the finest Georgian properties in Mayfair. It offers members and their guests a service of impeccable quality. The club continues to welcome players from around the world who are seeking the ultimate gaming experience, with luxury facilities available 24 hours a day, including exquisite private rooms and word class fine dining.
Read more: https://bit.ly/3rsaVGd
Stay up to date with LTO Network - Twitter | Telegram | Reddit | YouTube Facebook | Instagram | LinkedIn | Github