Summer Summary: code, business, and community.
Usually, summer months are associated with the lower activity as people go on vacations. But that wasn't the case neither for the LTO Network team nor the community, in fact, we exceeded our planned activities during this time. With Autumn soon upon us, we are fully prepared to step up the pace! Let's dive into the summary of what we have been working on since the June roadmap update.
---
What's happening on the technical side?
Let's start with the public blockchain. It is referred to as Layer 1, and in our architecture, it is used as a decentralized digital notary: simple, secure, and super easy to integrate. Our Lead Architect, Arnold Daniels, explains why we took the hybrid approach to scalability instead of something like sharding. It's the first piece of the Tech Series, and more are coming up. This is to give you a glimpse of our decision-making process and explain the context of the code.
To approve the new feature on LTO Network mainnet called Smart Accounts which enable multi-sig wallets, amongst other things, the public blockchain undergone its first code upgrade since the launch in January 2019. Over 84% of the votes made it an easy and smooth update. Going forward, we don't intend to touch the public blockchain too much: it's there to validate hashes and act as a security-settlement layer. The remaining features are design and implementation of summary blocks and token economy upgrade called LPOI.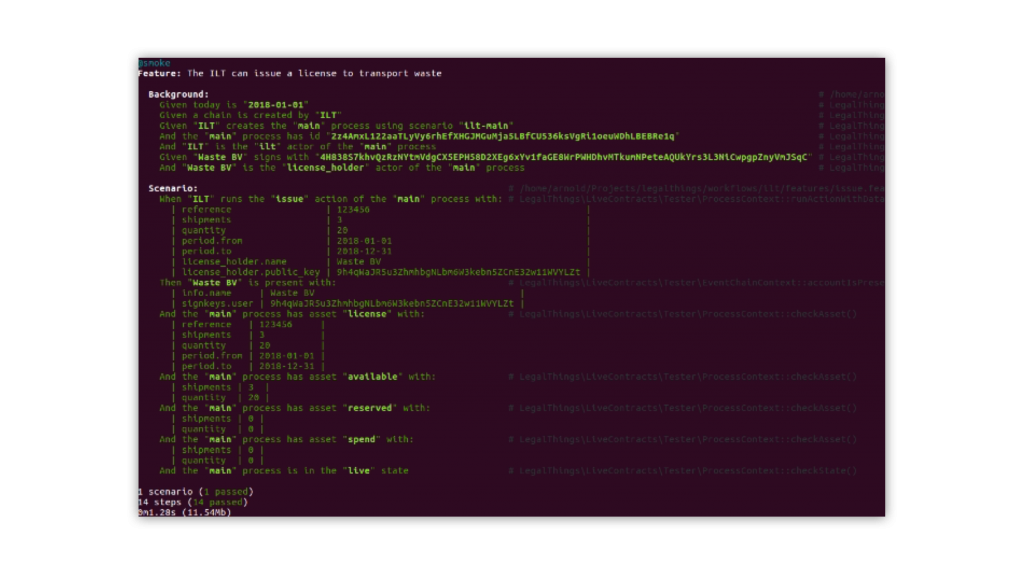 Now onto Layer 2 with ad-hoc permissionless private chains. This is where the innovation and the custom features kick in with all the services built around and on top of the public blockchain. The tech team has been tirelessly working on rewriting Live Contracts v 0.2.0 and getting them ready for the release. Don't get confused though: the technology has already been thoroughly tested and used by parties like ILT Waste Transport with the Dutch Government. However, documentation, the testing environment, and other things akin to open-source had to go through quite some work. And those are ready to be soon released!
Overall, the tech team has been delivering ahead of the schedule. Previous and new integrations have been performing well and the network runs smoothly. We're looking forward to the upcoming pieces of the Tech Series!
---
How do you explain this complicated blockchain technology to users?
Great question, imaginary interviewer! The blockchain tech is a backend, which is not easily possible for end-users to understand. It is hard to get new users if your product is a complicated backend platform and we witness that a lot across the blockchain landscape. This is why we focus on integrators and ISVs (Independent Software Vendors) and lesser so on individual end-users. They implement LTO in their systems, allowing us to tap into the existing real-world user base!
For those purposes, we host training sessions for the enterprise tech teams and provide plenty of detailed technical documentation on the integration. But this is not really special, you say? We went a step further and designed a Demo Portal. It's an environment that contains some use cases enabled by the LTO Network integration, and those are super easy to understand for end clients. Adoption happens when users don't even know they use it!
To prove it, here are some of the integrations announced during summer. To us at LTO Network, it didn't feel like summer at all!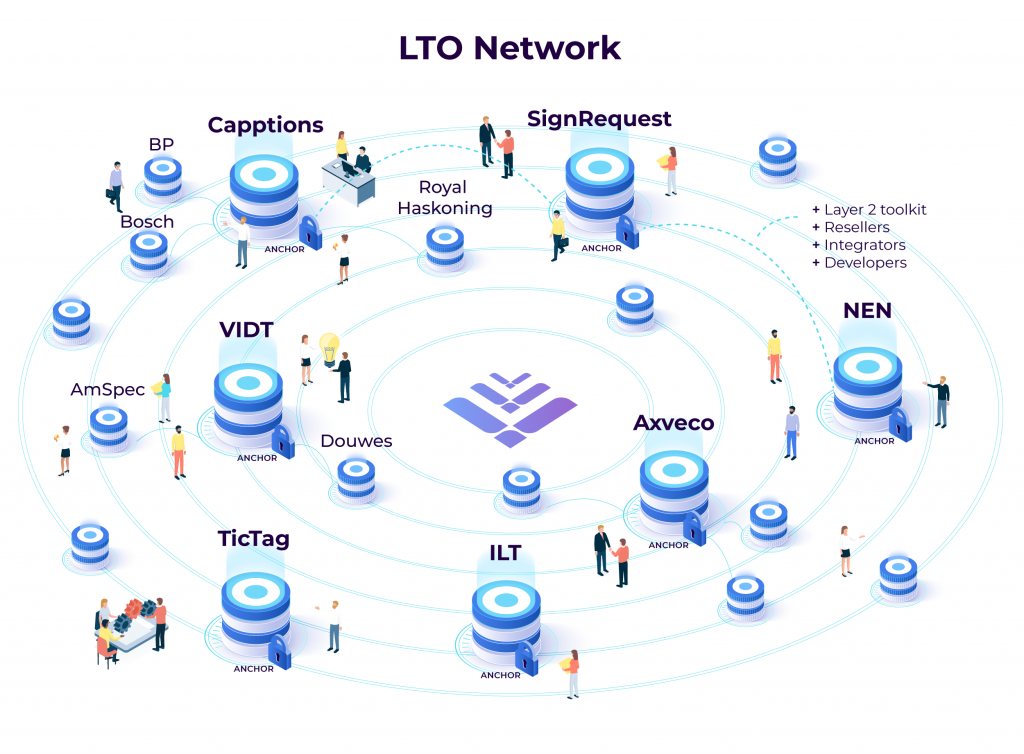 It's… a lot. We don't like to talk about our leads in the pipeline because we feel like announcing those is misleading. But that doesn't mean we don't have dozens of integrators and clients exploring blockchain integration with LTO Network. We announce those as they get closer to the production phase.
Learn more about how organizations can use the blockchain:
Independent software vendors → Software applications which can anchor data on LTO Layer 1 public permissionless blockchain to secure the integrity of digital data. Here is a detailed business pitch.
System integrators  → Companies and providers utilizing LTO Layer 2 decentralized workflow engine to automate processes and solve the issues of data silos. Here is a detailed business pitch.
---
What about community members and token holders?
Unlike crypto-to-crypto partnerships, which are usually done simply for marketing, we work with real-world companies, driving more cash flow into the network. That's right: integrators actually stake LTO to use the network. This gives LTO token actual utility and value. Onboarding more integrators and software companies increases network usage and thus token cash flow:
An average user pays to his software provider in fiat currency, for example, like SignRequest, which is the usual real-world subscription model
The software provider acquires a stake in the network and pays for transactions generated by their users in LTO
Transactions fees are shared by network validators who stake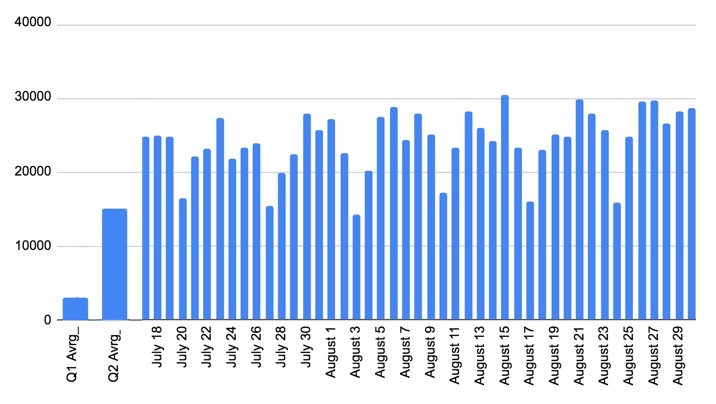 Increasing usage is not only good for the business and marketing traction but is also a great achievement for the community. By staking on a node or leasing to one, you share part of the non-inflationary reward system. It has recently climbed up to 6% yearly non-inflationary staking APR as the network grew to 30,000 transactions daily! Want to find a node or need help? Ask us!.
---
Are new members joining LTO Network community?
Oh yes, the community has been active non-stop! We believe it brings a lot of value, which is why it is the most important part of every cryptocurrency project. At LTO Network, we do not just publish updates, we involve the community in growing the ecosystem being rewarded for it.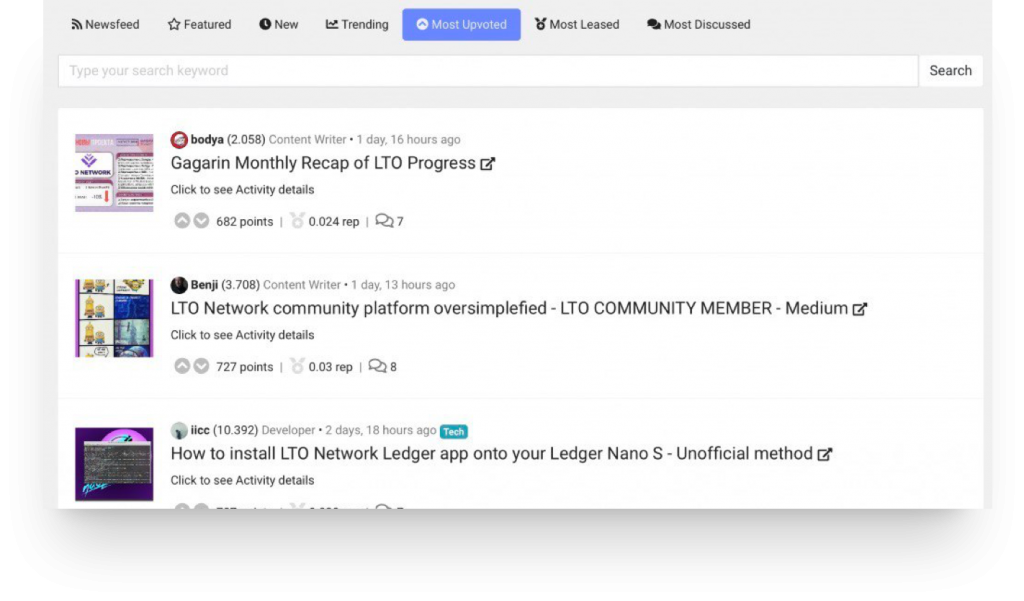 We did a few AMAs with Trust Wallet, Atomic Wallet, Sherlock, and recently Binance DEX. It's great to see more real members engage. We also ran a trading competition on Binance DEX which increased the number of holders and actively participating traders. Overall, over 3 chains holder count grew over 5,000!
Next to that, we got a cool review by Nik Patel which was featured on Binance Info. We also joined the Xangle initiative aimed at the Asian market.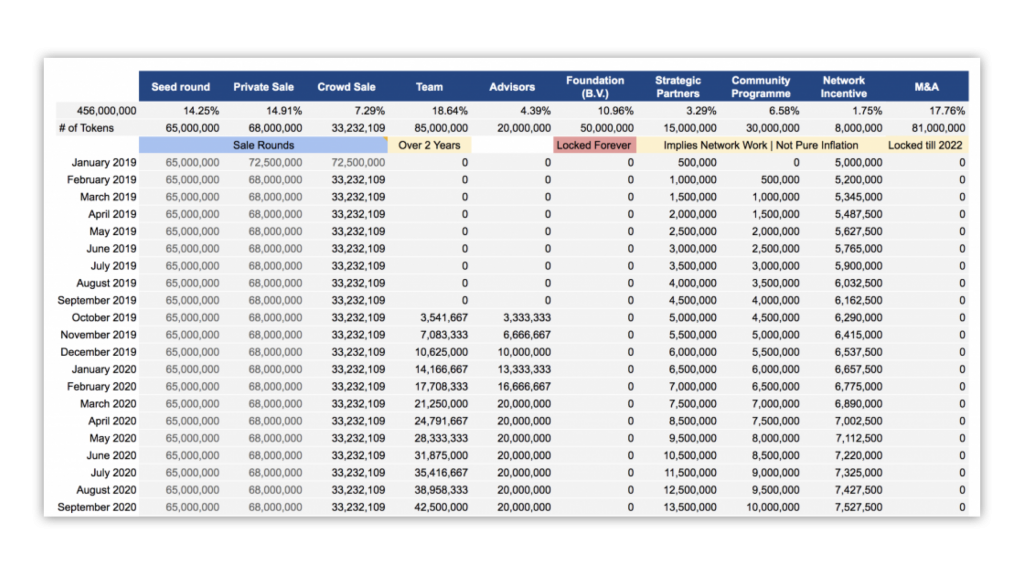 To strengthen our dedication and ever-growing faith in the project, the team and the company have committed to much longer lockups. The changes reduce the unlock by January of 35M LTO. Check out the full transparency report.
---
What's coming up next? Hear it directly from Rick:
Autumn is the best time for adoption. Everyone is ready to do business again after a long summer, budgets need to be spent before the year, and transaction impulse must be shown to get that budget for the years to come. We have been working non-stop during summer to prepare everything we need to stand out from the pack.
Our business exposure globally has grown to a rate where we are not looking for leads, but are working on actually converting them and prioritizing. With the upcoming releases of the new website, marketplace, and documentation, I believe we have a golden shot at majorly securing LTO Network as the go-to blockchain for business. For 2019, in Europe, and for 2020 – globally.