Bridge Troll: Swap LTO to Mainnet, ERC-20, BEP-2
LTO Network has a mainnet of its own, but the token also exists on Binance Chain as BEP-2 and on Ethereum as ERC-20 - to enable better liquidity and make it possible to integrate LTO in various DeFi protocols in the future.
To swap LTO around, you simply need to follow the steps in wallet.lto.network, and make sure to save your seed! Keep in mind that to swap around, a 10 LTO fee is taken whichever way you go. Previously, the fee was way higher as part of our Bridge Troll design who burned over 7M LTO. However, it's no longer relevant, so there is nothing else you need to be aware of here.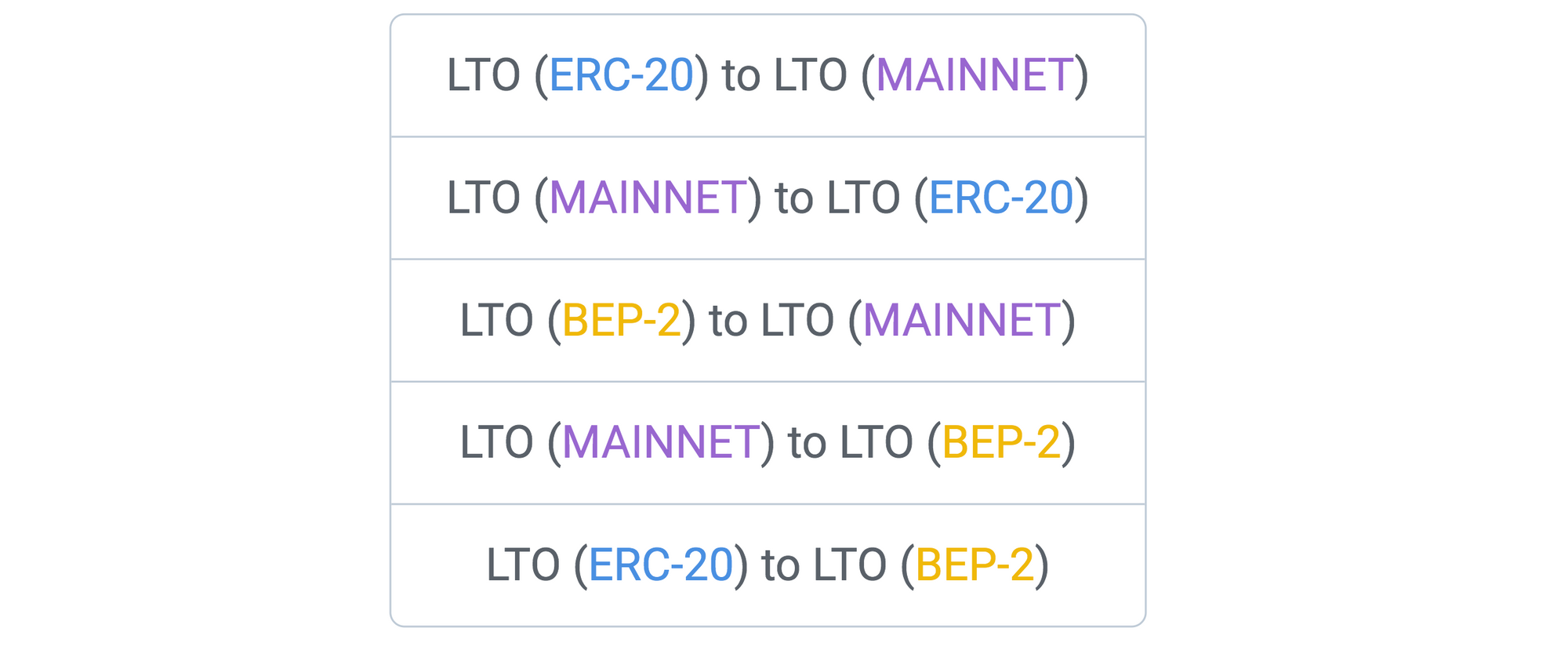 Here is where you find each of the standards:
Mainnet: staking, leasing, anchoring - this is LTO Network's public blockchain infrastructure, otherwise referred to as Layer 1.
BEP-2: tradeable on Binance DEX.
Once you swap your LTO to mainnet, you can join staking and leasing to earn more LTO! You will also be able to encourage new community members with our tip bot in the Telegram chat.