LTO Network delivers powerful tokenomics and flexible cost solutions with its JUICY Mainnet Upgrade.
AMSTERDAM, MAY 18, 2022 - LTO Network's latest mainnet upgrade named 'JUICY', which delivers on the promise of enhanced tokenomics, has been officially activated and is now fully operational across the LTO Network blockchain.
'JUICY' introduces an increased reward structure for those helping to secure the network and provides additional cost effective solutions for the layer-1 blockchain's integrators. It also brings price-oracle driven cost adjustments for transactions.
LTO Network's 'JUICY' is the fifth upgrade since the project's launch in January 2019. Previous upgrades introduced a variety of functionality like smart accounts, trust network association structure and a comprehensive and robust Decentralized Identity structure with multi-chain support to act as a base-layer protocol for DeFi and beyond.
Now, it's JUICY's turn. Often the volatility of crypto is great for traders, but a big hurdle for true adoption. Blockchains are constantly researching and reviewing better ways to address these obstacles that prevent mass adoption and LTO Network is no different. 'JUICY' aims to solve these issues in order to pave the way for additional real-world adoption to take place.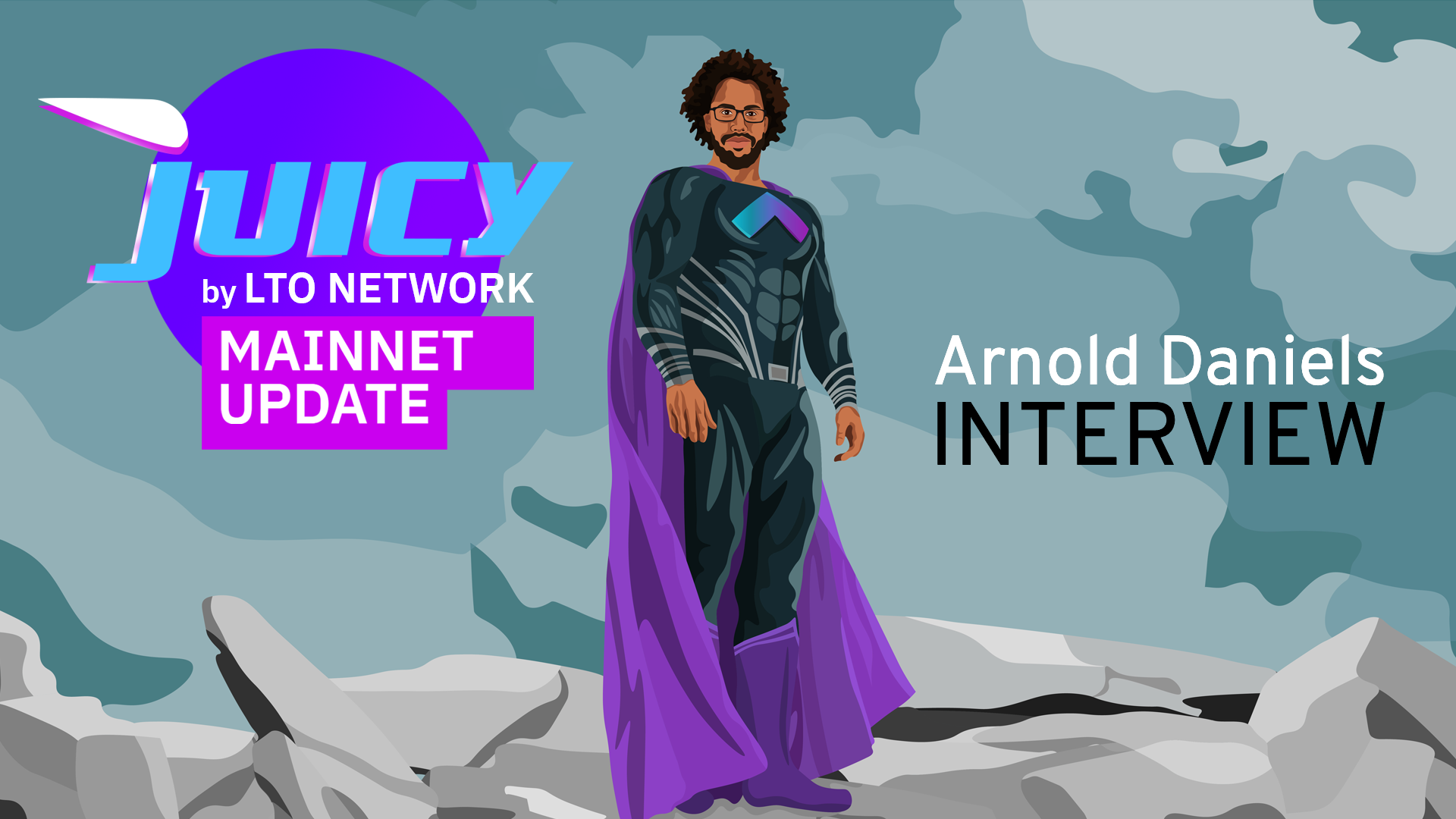 The Mechanics
With a new transaction type called 'batch transactions', LTO Network is able to provide a more cost-efficient anchoring structure for enterprise organizations that are looking for high-volume data securing.
In addition to this new transaction type, the freshly introduced price-oracle features allow nodes to vote for the price of transactions on LTO Network's mainnet allowing the costs to be adjusted up or down, depending on the price fluctuations of the market. This will provide smoother usage costs for those looking to utilize LTO Network's blockchain solutions within their organizations (also in situations where the price of the LTO coin grows due to increased market demand).
Enhanced APY
The final component of the 'JUICY' mainnet upgrade is aimed toward the security of LTO Network's blockchain. Being an energy-efficient (Leased) Proof-of-Stake blockchain, node runners and people that stake LTO get rewards from the transactions taking place on LTO Network's mainnet.
The new tokenomics structure increases the reward incentive by offering validators enhanced APY with modeling showing scenarios that can initially provide up to 17% (The actual APY is dependent on the total amount of staked tokens on LTO Mainnet). This is all achieved with a transaction structure that includes a 50% burn mechanism integrated into the transactions, which makes it near-impossible to ever reach the hard-coded maximum supply of 500,000,000 LTO as adoption and transactions grow over the years.
"I'm impressed by our team's ability to deliver a solution that benefits both holders and network users along with our integration partners and development community. This will allow LTO Network to compete in the top global chains." Rick Schmitz, CEO of LTO Network.