OkComply and LTO Network: securing automated compliance on the blockchain for over 750 companies
OKcomply, a B2B software company focusing on automating compliance for over 750 companies and institutes, is integrating with LTO Network! As the first step in our collaboration, the OKcomply application will be further secured with the use of anchoring on the LTO Network public blockchain. Going further, we will be improving process automation via Live Contracts, making the most out of LTO Network's hybrid blockchain approach and the OKcomply user interface!
OKComply: creating value for end-users
Every company has to comply with various laws, regulations and policies demanding enormous effort from employees and the company stakeholders to know what, when, who, where and how to do all different compliance checks. OKcomply solves this problem by digitizing and streamlining compliance checks and business processes. ​The company and the stakeholders get informed and get insights to make it less time consuming to be compliant!
Securing that value with the blockchain
To increase the security of processes run with OKcomply, the application will be integrated with LTO Network anchoring. Hashes of "events" like dossiers, tasks, documents, submissions, inspections, and so on – will be stored on the public blockchain of LTO Network, also referred to as the global digital notary. In this setup, no private and sensitive data will be exposed to the public, however, users will be able to work within their existing environments but with increased security.
"Global Connected Compliance will form the network and be the foundation for mutual trust and radical openness. This starts with the tools that we build to guarantee this trust. This integral guarantee of the integrity of people, machines and actions will open the way for a radically new way of thinking about laws, rules and customs"

Elwyn Ko, OKComply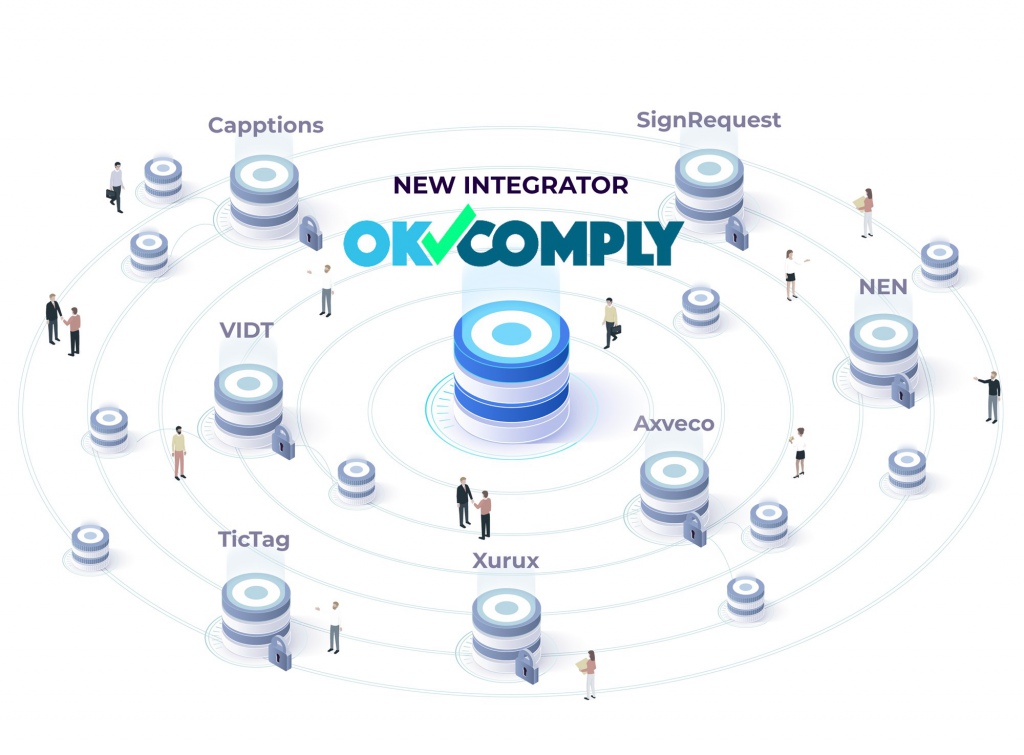 Anchoring is not the only thing we are looking to work on. As the blockchain space matures and more companies realize the real added value of the technology, automation of processes within-and-outside of silos will become a defining factor for anyone's success. We already see what benefits blockchain brings, for example, for supply chain waste transportation. With LTO Network hybrid approach, linked data and ad-hoc private chains can improve the security and speed of process automation – yet with a simple integration!
LTO Network: a step further in blockchain adoption
The integrator approach is really proving its strength in reaching more companies and end-users. By enabling easy blockchain integration, we are able to convert more and more users to the blockchain side – while focusing on what really is valuable. OKcomply, having a strong influence in the software space and closely working with regulators, pushes LTO Network a step ahead of its competition. This refers not only to increasing transactions and staking but also generating more leads across the industry.
The blockchain space must be working together with regulators in order to reach mass adoption. With LTO Network, we already create value for multiple B2C and B2B companies, further amplifying the adoption effect by contributing to INATBA and NEN (ISO).

Rick Ros, Account Executive at LTO Network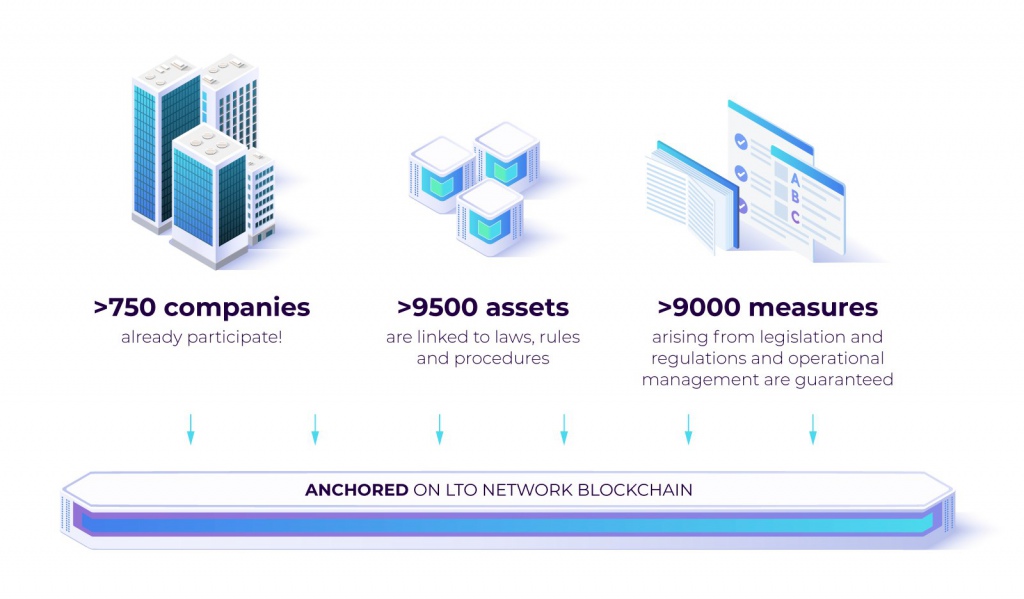 You can check out our new website with detailed information on use cases and clients as well as developer-focused documentation showing how easy it is to integrate blockchain in your company.
---