Diamond Centre of Wales and SecuLuxe: Blockchain Powered Diamond Traceability
Integrating the blockchain technology in product traceability systems could be a great way to increase transparency, but it can only work if the parties involved collaborate. All the crucial stakeholders of a supply chain must be involved in and support the execution of the project.
LTO Network (the blockchain platform) combines its forces with Diamond Centre Wales (diamonds), 15000V (the integrator) and ScanTrust (the supplier of smart QR codes) to create a diamond traceability platform - SecuLuxe. Its aim is to allow for independent checks by every customer, jeweller, pawnbroker, police office or insurer in order to find out relevant information (e.g. ethically sourced) or if a diamond has been stolen.
"We strongly believe that blockchain combined with nano marking using laser scribing, with photonics to uniquely mark the diamonds in a non-destructive way, is the answer for secure tracing and identification. Working with CPE partner Bangor University has clearly showed this is possible in their feasibility study, and we would look forward to working with them again to fully explore this innovative process to scale this solution globally".

Kelvin James, Owner of Diamond Centre of Wales
Diamond Centre of Wales specializes in ethically sourced diamonds and has perfected the diamond nano-engraving technology. They are the first to actually nano-engrave the diamonds, which enables the serialisation of any diamond. The diamonds are equipped with a unique serial number and linked to a traditional paper certificate, which includes all relevant information concerning the diamond.
Next to the paper-based document, all the created certifications are digitally stored, and then timestamped and anchored on LTO Network's public blockchain. The digital certificates are hashed before the anchoring process, which enables lightweight, cheap and fast transactions.
Moreover, as the certificate itself is never stored on the blockchain, the certificate can be deleted or updated if necessary and all in compliance with the GDPR regulations. The entry on LTO Network's public blockchain is made transferable, which allows the transfer of the diamond without recreating a new digital certificate every time the owner changes.
Moreover, every paper certificate receives a smart QR code sticker (for which ScanTrust has  a patent), which is linked to a specific diamond serial number. The sticker cannot be copied and tears when detached. By simply scanning the smart QR code, relevant information is displayed and the authenticity of the digital certificate can be validated at all time.
Next to the QR code, the nano-engraved serial number allows the control of diamond even without an associated certificate. Admissible parties, such as police, jeweller, insurer or pawnbroker, can compare the diamond serial number with the diamond traceability platform, which can indicate the ownership of the diamond and if the diamond has been stolen.
Overall, the power of blockchain can only be harvested by combining the strengths of different partners to create a transparent ecosystem. This project indicates how essential the different partners are for the success of this platform.
Diamond Centre of Wales combines the utmost importance of ethically sourced diamonds and their first-of-the-world nano-engraving technology. ScanTrust enhances the physical asset (diamonds) and provides them with an online identity via their smart QR codes. LTO Network provides its flexible blockchain to timestamp the certificates while bringing security and transparency into the diamond ecosystem. Lastly, 15000V, as a system integrator, combines the strengths of this collaboration into one diamond traceability platform.
"Shaun and his 15000V team have been an absolute delight to work with. WIth their creative background and extensive blockchain knowledge they have such a great vision on how markets and trends develop, and when it's time to go all-in on these developments. I'm sure the Seculuxe project will be the first out of many that will come to fruition, making the most out of all LTO Network's capabilities. Stay tuned for more with these guys!"

Martijn Broersma, COO of LTO Network
---
Parties involved
Diamond Centre of Wales is a diamond merchant for over 30 years and excels at creating beautiful and ethically sourced diamond jewellery. They focus on a "concept to creation" service for all their customers.
15000V is a renowned Welsh design and creative agency is a full-service agency of developers, creatives, and marketers that focus on delivering the perfect way to stories in the digital world.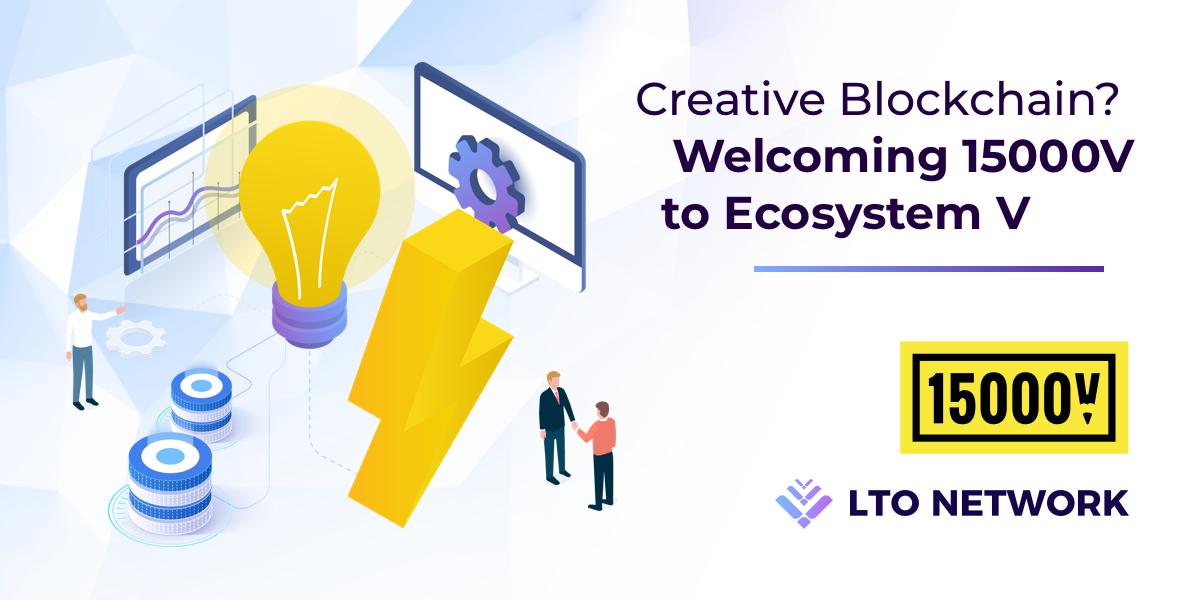 Bangor University's team, led by Dr James Wang, are leaders in the field with the research and development of super-resolution imaging nanoscope and nano-marking techniques. We have worked closely to develop a solution for marking diamonds which forms the backbone of the SecuLuxe technology.
ScanTrust provides physical products with an online identity. With their smart and secure QR-code services, ScanTrust supports companies that depend on selling physical products in a digital world.  
LTO Network makes one of the most flexible blockchains for businesses, based on the hybrid blockchain which consists of a public and ad-hoc private blockchains. LTO Network attaches great importance to collaboration and simplifying blockchain integrations.