State of the Network Report
Foreword

LTO Network was founded on the core principles of being an enterprise-friendly blockchain which focuses on data integrity, decentralization and a future where blockchain technology plays a pivotal role in businesses and organizations.

Whilst we remain irrevocably committed to these core principles, the last 12 months have seen a significant shift in the paradigm in which we operate.
These shifts are built on our main strengths and unique offerings.
This report is designed to highlight the steps we have taken so far in a transparent manner and to provide clarity on our progress towards our new vision.
NETWORK SOFTWARE UPDATES
Since the last report, LTO Network has expanded the core stack of technologies employed by the blockchain in order to provide both better tokenomics and a wider range of solutions and offerings.
These technologies allow for solutions to be made on our network that align with our vision of a future with mainstream adoption of blockchain technology.
COBALT
Cobalt was activated on the 1st of November 2021 and provided the network with DID support. The upgrade was passed with 82.5% of nodes voting in favour of the upgrade.

COBALT ALLOY
Cobalt Alloy brought additional transaction types as well as minor updates to the network. It was passed with 81.9% of the node vote and was activated on 4th of March 2022.
JUICY
Our highly anticipated and widely applauded tokenomics upgrade was activated on 18th of May 2022. Juicy brought a better rewards system to the network which has resulted in increasing staking activity. It was passed with 90.9% of the nodes voting in favor.

NETWORK DECENTRALIZATION / SECURITY
There are over 121,000,000 $LTO staked on our mainnet. Users who participate in staking are also actively securing our network. This brings us closer to our ideal goals for decentralization.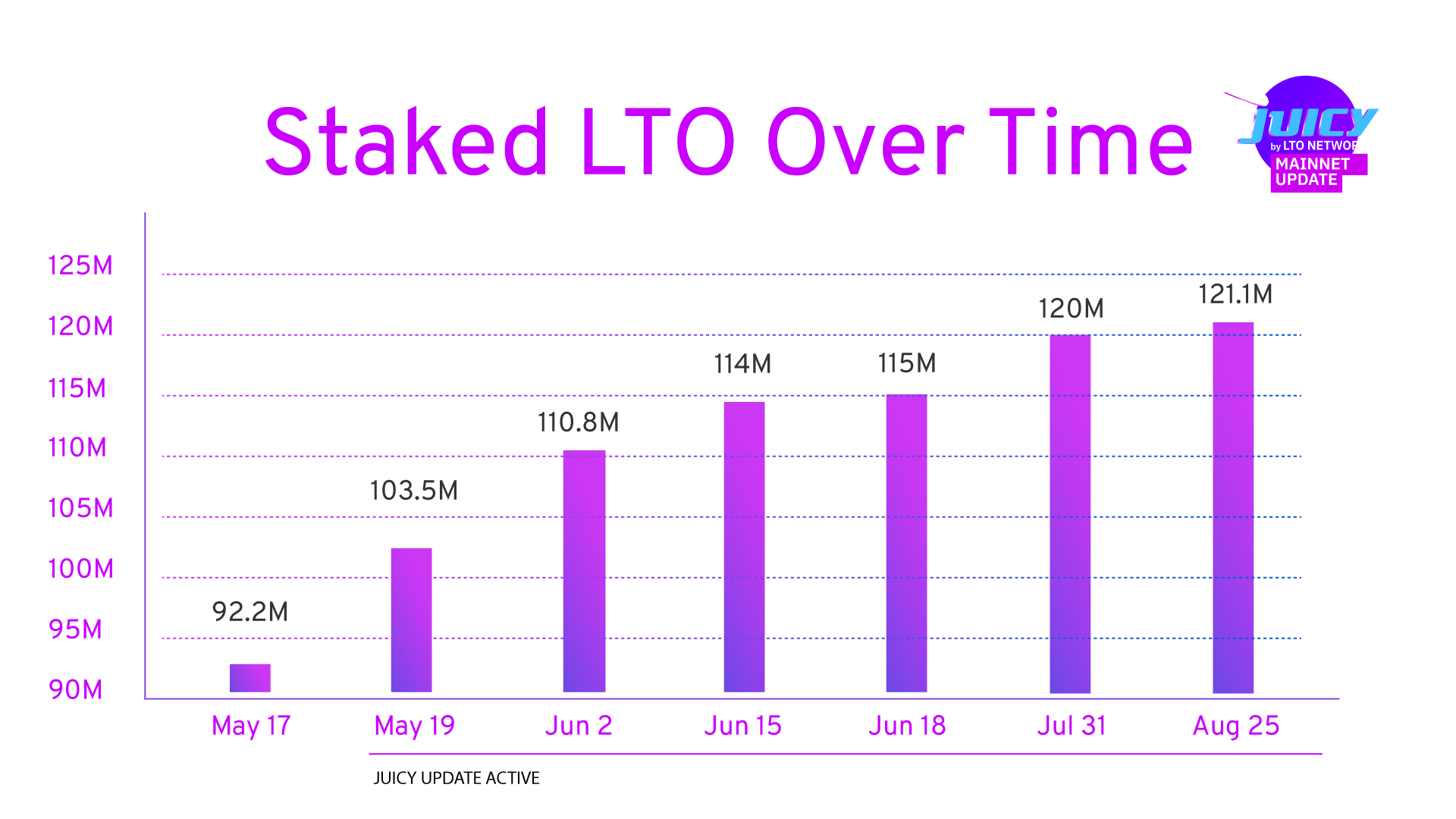 ON-CHAIN WALLETS
The number of total on-chain wallets increased quite substantially. LTO Network's total number of mainnet wallets increased from 6.3K to 7.66K, that's over 1,300 new wallets! Quite a feat.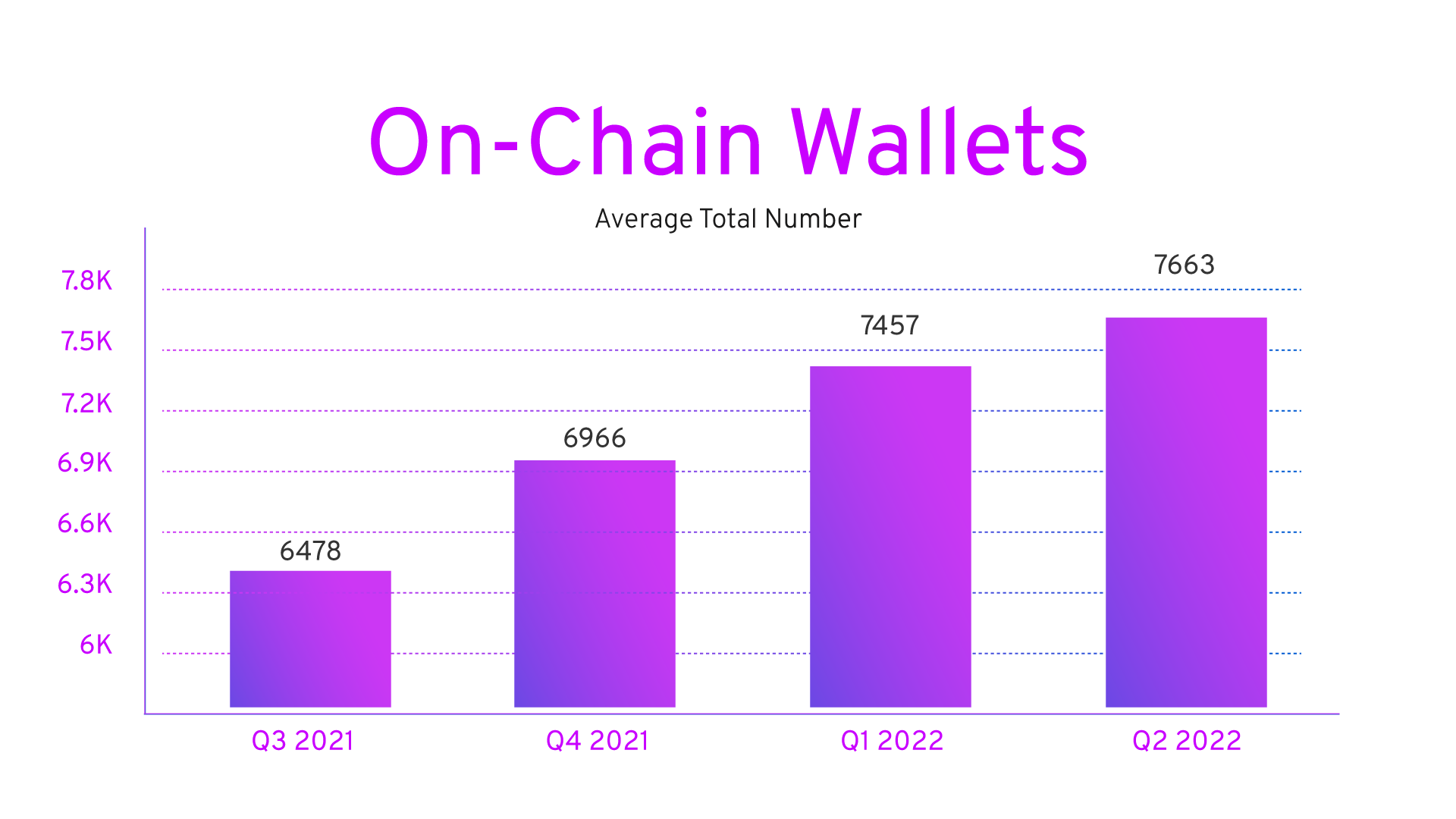 NETWORK ACTIVITY
With the next mainnet update, we will no longer be using the term "transactions" as transactions are going to be able to be bundled in order to drive further network adoption.
Moving forward, we will be using Network Activity as the metric to evaluate LTO Network's adoption rate. The way this will be calculated will be announced in the coming months.
The key point is that the network is getting more usage over the last 12 months and we are optimistic about positive sentiment in this regard.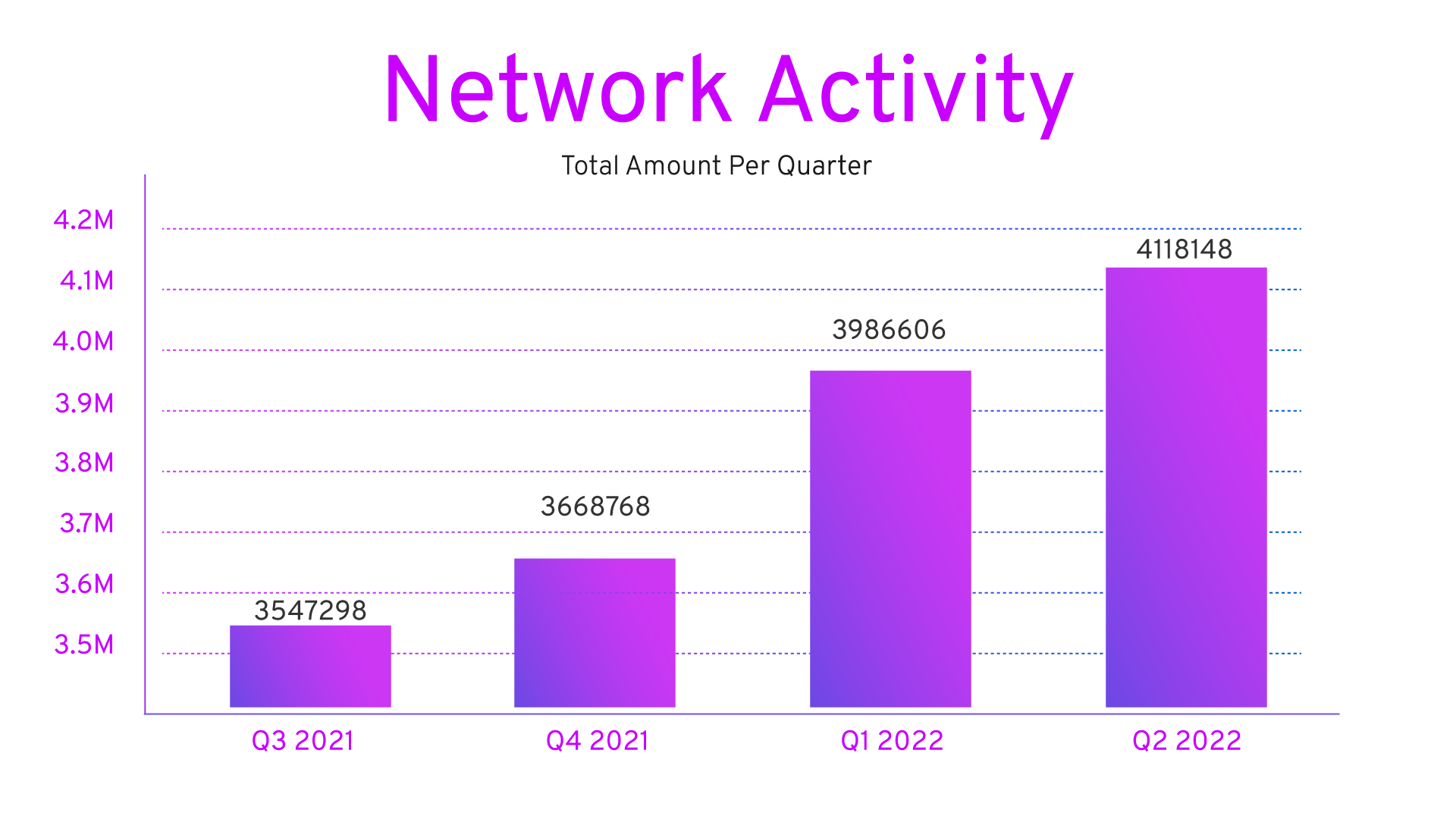 NEW WEBSITE
As we see the future of the LTO Network to be a bright and vivid platform for a range of use cases, we developed a new website to capture this feeling.
We recruited a brilliant illustrator Ana Miminoshvili who has worked with many renowned publications including the Washington Post, New York Times & New Scientist.
She was chosen because of her ability to convey the emotion of complex technological concepts in an artistic way and we couldn't be happier!
The website contains info about our latest projects and endeavours along with an updated roadmap and team sections.
Link: ltonetwork.com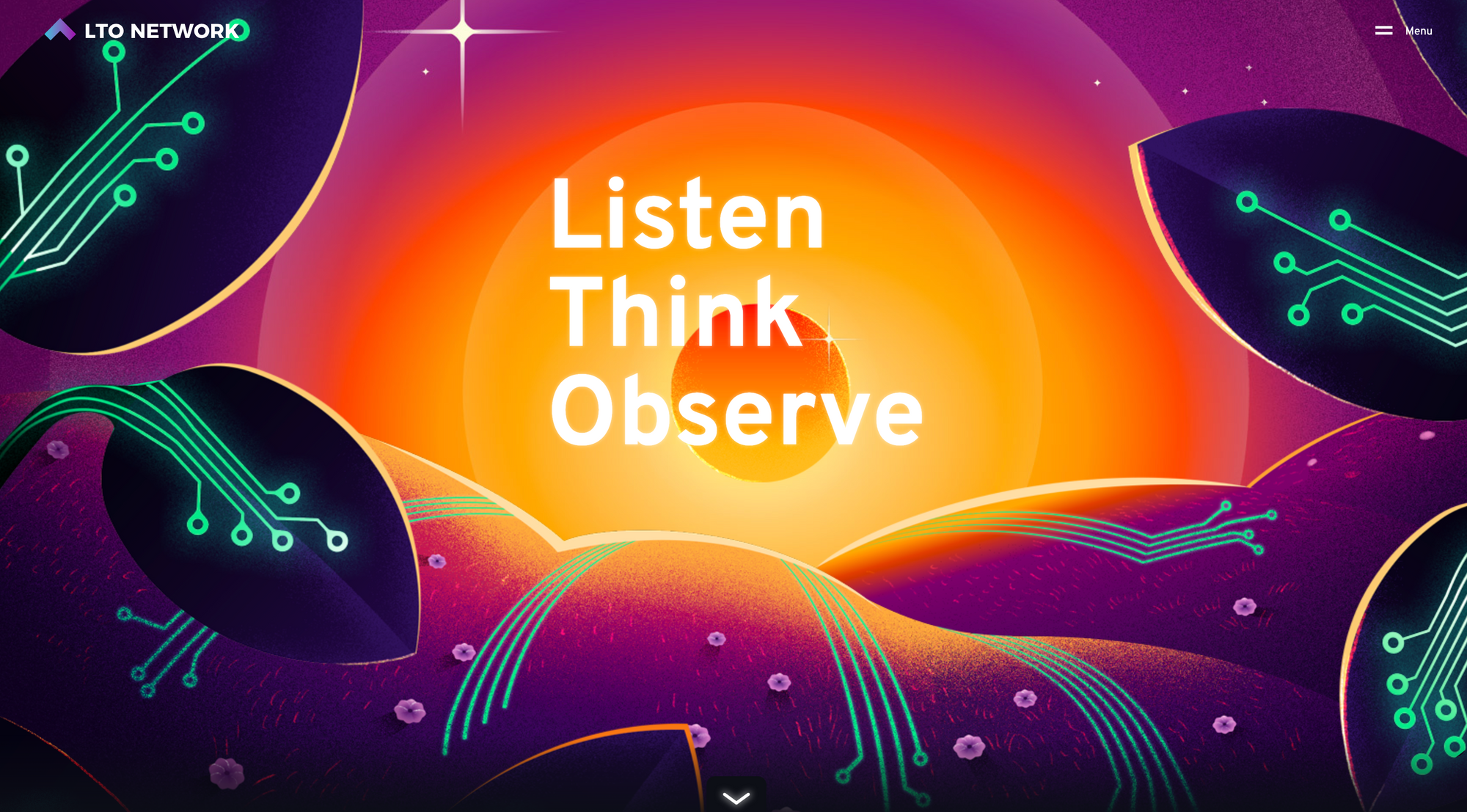 PROJECTS UPDATE
This has been a period of building.
At the beginning of the year we declared a vision for "growing our island" and our team has been actively focused on delivering an ecosystem that captures this mission statement.
This will be through our new endeavours:
Conclusion
The road ahead is paved with many exciting things. But ultimately we are delivering on a vision of new technology that is going to change the world.
We hope that this report shows our commitment to progressing towards this vision.
The future is bright, the future is LTO!
Shawn Naderi
Chief Marketing Officer
Stay up to date with LTO Network -

Twitter | Telegram | Reddit | YouTube
Facebook | Instagram | LinkedIn | Github